The Killing (Die komplette zweite Staffel)
USA 2012
FSK: ab 16 Jahren
Länge: ca. 566 Min.
Studio: AMC | Fox Television Studios
Vertrieb: Studiocanal
Filmzine-Review vom 16.10.2014
Obwohl die Amis uneinholbar Spitzenreiter in Sachen ambionierter TV-Unterhaltung sind, schielen die verantwortlichen Macher auch mal gerne nach Europa und bereiten erfolgreiche Konzepte für den heimischen Markt neu auf. So läuft momentan etwa die schwedisch-dänische Hitserie Die Brücke als The Bridge an der mexikanisch-kalifornischen Grenze und aus der BBC-Serie Broadchurch entsteht zur Zeit Gracepoint. Den Anfang für diesen kleinen Trend machte aber der dänische Publikumshit Kommissarin Lund – Das Verbrechen, der in den USA mit fast identischer Erzählstruktur als The Killing ebenfalls für viel positive Resonanz sorgte. Die Handlung verlagert The Killing aus dem trüben Dänemark ins nicht minder verregnete Seattle und statt Sarah Lund geht in der US-Fassung Sarah Linden (Mireille Enos) mit Hilfe eines aufbrausenden Kollegen (Joel Kinnaman aus dem neuen Robocop) auf die beschwerliche Jagd nach dem Mörder der jungen Rosie Larsen. Wie im Original zieht der Fall weite Kreise und neben den Mordermittlungen stehen die Familienmitgieder des Opfers ebenso im Blickpunkt wie der Machtkampf eines ehrgeizigen Lokalpolitikers. Nachdem die erste Staffel mit einem lauten Knalleffekt endete, der aber keinesfalls den Täter preisgab, geht die Suche in Season 2 weiter. Die beiden Detectives Linden und Holder stoßen weiterhin auf allerlei Widerstände, ins Visier der Ermittlungen rückt nun der schwerreiche Bauunternehmer Michael Ames…
Während The Killing in den USA zunächst beim Vorzeige-Kabelsender AMC (Mad Men, Breaking Bad) lief, versteckte man den Krimi hierzulande beim Sparten-Kanal RTL Crime. Der Blu-ray-Release sollte nun nochmal für einen verdienten Bekanntheitsschub sorgen. Die Extras der zweiten Staffel sind wiederum etwas dünn ausgefallen: Lohnenswert ist zumindest der Beitrag "Autopsie von The Killing" mit der Serienproduzentin- und Autorin Veena Sud.
Folgen
01. Reflektionen
02. Mein glücklicher Tag
03. Betäubt
04. Ogi Jun
05. Geister der Vergangenheit
06. Eröffnungen
07. Keylela
08. Aus dem Reservat
09. Sayonara, Hiawatha
10. 72 Stunden
11. Bulldogge
12. Donnie oder Marie
13. Was ich weiß
Marcs Filmwertung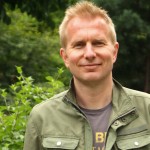 Leserwertung
[Gesamt:

1

Durchschnitt:

4

/5]
Cast & Crew
Regie: Veena Sud, Agnieszka Holland, Brad Anderson, Dan Attias, Ed Bianchi, Keith Gordon, Nicole Kassell, Phil Abraham
Schauspieler: Billy Campbell, Brent Sexton, Joel Kinnaman, Michelle Forbes, Mireille Enos
Musik: Frans Bak
Produzent(en): Ron French, Veena Sud
Diese DVD/Blu-ray wurde uns vom Vertrieb Studiocanal kostenlos zu Rezensionszwecken zur Verfügung gestellt. Unsere Bewertung ist davon jedoch nicht beeinflusst und gibt die unabhängige, persönliche Meinung des jeweiligen Rezensenten wieder.