The Returned (Staffel 1)
Les revenants
Frankreich 2012
FSK: ab 16 Jahren
Länge: ca. 417 Min.
Studio: Canal+
Vertrieb: Studiocanal
Filmzine-Review vom 16.12.2014
Als die 14-jährige Camille von der Schule nach Hause kommt, erleidet ihre Mutter einen Schock – vor 4 Jahren starb das Mädchen bei einem Busunglück. Auch Adèle glaubt zunächst an Halluzinationen, als ihr vor 10 Jahren verstorbener Verlobter Simon plötzlich vor ihrer Tür steht. Etwa zur gleichen Zeit nimmt die Krankenschwester Julie einen kleinen Jungen bei sich auf, der nicht spricht und den niemand zu vermissen scheint. In dem französischen Örtchen häufen sich von nun an merkwürdige Zwischenfälle – haben die Zurückgekehrten etwas damit zu tun…?
Zombies haben ja schon seit einer ganzen Weile auf den Leinwänden und Bildschirmen Hochkonjunktur. Doch bei The Returned wird nicht getorkelt, gegrollt oder gefleddert, die Wiedergänger sehen aus wie ganz normale Menschen. Der französische Überraschungserfolg kam in zahlreichen Ländern bei Kritikern und Publikum gleichermaßen gut an. Es entstand ein kleiner Hype, der nicht ganz unberechtigt ist. The Returned ist spannend, unheimlich, mysteriös, bietet viele Facetten, ist hochwertig produziert – und durchweg gut besetzt und gespielt. Vor allem der junge Swann Nambotin als Victor, der wie aus der Zeit gefallen wirkt, sticht positiv hervor. Das Ende bleibt offen und lässt Raum für eine Fortsetzung, denn die Umstände und Gründe für die Rückkehr der Toten werden nicht restlos geklärt.
Ein paar kurze Featurettes erzählen einem nichts, was man nicht selbst schon gesehen hat. Dafür gibt es als Bonus die Pilotfolge der US-Krimiserie Crossing Lines mit William Fichtner.
Folgen
01 Camille – 02 Simon – 03 Julie – 04 Victor – 05 Serge und Toni – 06 Lucy – 07 Adèle – 08 Die Horde
Ninas Filmwertung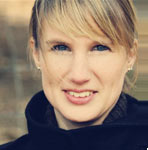 Leserwertung
[Gesamt:

0

Durchschnitt:

0

/5]
Cast & Crew
Themen/Keywords
Mystery
Diese DVD/Blu-ray wurde uns vom Vertrieb Studiocanal kostenlos zu Rezensionszwecken zur Verfügung gestellt. Unsere Bewertung ist davon jedoch nicht beeinflusst und gibt die unabhängige, persönliche Meinung des jeweiligen Rezensenten wieder.