The Rock – Entscheidung auf Alcatraz (Special Edition)
The Rock
USA 1996
FSK: ab 16 Jahren
Länge: ca. 130 Min.
Studio: Hollywood Pictures
Vertrieb: Hollywood Pictures Home Video
Filmzine-Review vom 02.06.2002
Der hochdekorierte Brigadegeneral Hummel (Ed Harris) kidnappt mit einer Truppe Elitesoldaten zwölf Sprengköpfe mit einer hochgiftigen chemischen Substanz. Er verschanzt sich damit an einem der sichersten Plätze der Welt – auf Alcatraz – und setzt die amerikanische Regierung kräftig unter Druck.
Um an die Erpresser heranzukommen, fällt dem FBI als einzige Rettung ein offiziell nicht existenter Gefangener ein: Mason (Sean Connery), der einzige Häftling, der jemals von der Gefängnisinsel entkommen konnte. Mit ihm und mehreren Marines tritt außerdem der FBI-Agent und Experte für chemische Waffen Goodspeed (Nicolas Cage) den Weg nach Alcatraz an…

The Rock ist ein hochexplosives Actiongemisch, das zum einen von den gewohnt souverän agierenden Hauptdarstellern, zum anderen aber auch von der reichlich verworrenen Geschichte profitiert. Es ist schön zu sehen, dass auch in Hollywood-Actionfilmen nicht alles nur schwarz-weiss gemalt wird – in diesem Film werden die Farben immer wieder gründlich durcheinander gemischt…

Die DVD enthält trotz 130 min Lauflänge leider die geschnittene Kinofassung. Im Vergleich zum mittlerweile kaum noch erhältlichen Standard-Release bringt die Special Edition immerhin ein paar Bonusmaterialien mit, unter denen die während des Films aufrufbare "Tour auf The Rock" mit zahlreichen Hintergrundinformationen hervorsticht. Das lediglich fünfminütige Making Of kann dagegen kaum überzeugen – für eine Special Edition ist die Ausstattung dann doch etwas schwach. Über das scharfe Bild und den auf allen Boxen präsenten 5.1-Sound kann man sich dagegen kaum beschweren.
Katjas Filmwertung
Interessante Action auf einer mittelmäßigen Special Edition.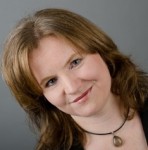 Leserwertung
Cast & Crew