The Sisters Brothers
Belgien / Frankreich / Rumänien / Spanien / USA 2018
FSK: ab 12 Jahren
Länge: ca. 122 Min.
Vertrieb: Universum Film GmbH
Filmzine-Review vom 26.07.2019
Oregon 1851. Während die Westküste von Goldgräbern überschwemmt wird, haben die beiden Auftragskiller und Brüder Eli (John C. Reilly) und Charlie Sisters (Joaquin Phoenix) den Auftrag, einen gewissen Hermann Kermit Warm (Riz Ahmed) umzubringen. Der Chemiker hat angeblich eine Superformel gefunden, mit deren Hilfe man in einem Fluss das darin verborgene Gold zum Leuchten bringen kann. Während Charlie ein skrupelloser Killer und Lebemann ist, plagen Eli durchaus moralische Zweifel. In Kalifornien kommt das Duo, unterbrochen von bizarren Zwischenfällen, dem Gesuchten schließlich auf die Spur, doch dieser hat sich inzwischen einen Detective (Jake Gyllenhaal) zur Verstärkung an die Seite geholt…
Nach der gefeierten Romanvorlage des Kanadiers Patrick deWitt (aus dem Jahr 2011) traut sich mit dem Franzosen Jacques Audiard einer der großen europäischen Filmemacher unserer Zeit (Ein Prophet, Der Geschmack von Rost und Knochen), dem uramerikanischen Westerngenre neues Leben einzuhauchen. Doch die traditionellen Western-Mythen werden in The Sisters Brothers allenfalls angeschnitten, denn Audiard stellt so ziemlich alles infrage, was man mit diesem Genre verbindet. Die klassische Gut-Böse-Rollenverteilung wird schon mit den beiden unwiderstehlichen Psychopathen-Brüdern über den Haufen geworfen, die während der unübersichtlichen Gefechte im Zweifel erst ihre Colts leer ballern und dann Fragen stellen. Den legendären Oregeon Trail und das San Francisco der Goldgräberzeit schummelt Audiard nach Spanien und Rumänien, wo der Film tatsächlich gedreht worden ist. Für das US-Publikum war dieser Umgang dann doch zu viel des Guten, denn dort gehört The Sisters Brothers zu den größten finanziellen Flops des Jahres. Das ist bedauerlich, denn in dieser ebenso komischen wie düsteren Western-Odyssee gibt es doch so viel zu entdecken: angefangen bei der ausgefeilten Bildsprache mit brennenden Pferden, die durch die Nacht galoppieren, bis zur durchweg imposanten Darstellerriege. Über allen thront hier John C. Reilly, der als sensibler Sisters-Bruder nicht nur in einer Rollenspiel-Sequenz mit einer Prostituierten glänzt, sondern in einer nachhaltig alptraumhaften Szene im Schlaf eine Spinne verschluckt. Auch das sieht man nicht alle Tage in einem Western.
Der allgegenwärtige, ominöse "Commodore", der am Ende nur kurz im Sarg zu sehen ist, wird von dem jüngst verstorbenen Rutger Hauer gespielt – Rest in Peace, Roy Batty!
Blu-ray Extras:
Q&A-Runde mit Regisseur, Jake Gyllenhaal und dem Drehbuchautor (14 min)
Featurette "Brothers Forever" (1 min)
Dt. Trailer zum Film
Trailer zu 6 weiteren Titeln
Wendecover
Marcs Filmwertung
Ebenso komische wie düstere Western-Odyssee mit imposanter Darstellerriege.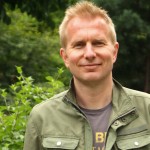 Leserwertung
Trailer
Cast & Crew