The Thing
USA 2011
FSK: ab 16 Jahren
Länge: ca. 103 Min.
Studio: Universal Pictures
Vertrieb: Universal Pictures Home Entertainment
Filmzine-Review vom 19.03.2012
Antarktis, 1982. Die Wissenschaftlerin Kate Lloyd (Mary Elizabeth Winstead) soll in einer norwegischen Forschungsstation einen sensationellen Fund entschlüsseln. Unter der meterdicken Eisschicht haben die Norweger offensichtlich ein Raumschiff samt eingefrorener Alien-Lebensform entdeckt…

Auch das mittlerweile vierte (!) Remake eines John Carpenter-Hits (nach Halloween, The Fog und Das Ende – Assault on Precinct 13) bleibt deutlich hinter der Qualität des Originals zurück. Streng genommen handelt es sich bei The Thing eigentlich um ein Prequel, doch da der Handlungsverlauf und diverse Situationen so nah am Original angelegt sind, darf man die neue Fassung wohl auch als Remake bezeichnen. Und hier liegt auch schon ein Hauptproblem des Updates: Regisseur Matthijs van Heijningen Jr. setzt nicht auf neue Inhalte und Ideen, sondern kopiert überwiegend aus dem Carpenter-Klassiker. Selbst die beste Szene, eine clevere Variante der Bluttest-Sequenz, erreicht nicht die ultrapackende Paranoia-Spannung des Originals. Zudem ist die Figurenzeichnung in der neuen Fassung deutlich schwächer ausgefallen, von den vielen Charakteren bleibt kaum jemand haften, auch nicht Hauptdarstellerin Mary Elizabeth Winstead als Ripley-Verschnitt. Denkt man an die starke Präsenz von Kurt Russell ist dies ein deutliches Defizit. Ein weiterer entscheidender Aspekt sind die Spezial-Effekte: Zwar wurden die Monster-Effekte per CGI und animatronischen Elementen ohne Frage aufwändig umgesetzt, doch zu den unvergesslichen, höllisch guten Mutations-Masken von Rob Bottin fehlt doch ein ganzes Stückchen. Die Remake-Debatte geht übrigens weiter: 2013 erwartet uns u.a. das Remake zu Carpenters Die Klapperschlange…

Über U-Control bietet die Blu-ray als Höhepunkt ein ausführliches \"Bild im Bild\"-Making of mit sehenswerten direkten Vergleichen zur Carpenter-Fassung. Technisch hätte das Bild für eine brandneue Produktion durchaus mehr Schärfe vertragen können.
Marcs Filmwertung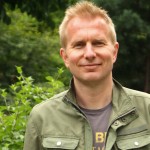 Leserwertung
[Gesamt:0 Durchschnitt: 0/5]
Cast & Crew