The Tunnel – Die Todesfalle
Tunnelen
Norwegen 2019
FSK: ab 12 Jahren
Länge: ca. 105 Min.
Vertrieb: Square One Entertainment
Filmzine-Review vom 05.03.2021
Ausgerechnet kurz vor Weihnachten kommt es im kilometerlangen Storfjell-Tunnel zur Katastrophe: Zunächst sieht es nur nach einem harmlosen Unfall mit einem blockierten LKW aus, doch als der Tanklastwagen Feuer fängt, wird der raucherfüllte Tunnel für alle Eingeschlossenen schnell zur Todesfalle. Nachdem sich die ursprüngliche Rettungsmannschaft aufgrund eines Schneesturms nicht zum Tunnelausgang vorkämpfen kann, liegen die Hoffnungen auf Feuerwehrmann Stein (Thorbjørn Harr), der sich mit seinem Team von der anderen Seite nähert. Stein darf keine Sekunde verlieren, denn auch seine Teenager-Tochter Elise (Ylva Fuglerud) ist im Tunnel…
Thematisch angelegt an den 1990er Stallone-Reißer Daylight, verlegt der schlicht betiteltle The Tunnel das Katastrophen-Szenario von New York ins winterliche Norwegen. Regisseur Pål Øie gelingt dabei auch ohne Hollywood-Budget ein routinierter, wenn auch ein wenig schematisch inszenierter Genrevertreter vor realistischem Hintergrund. Die Einzelschickschale zwischen Ohnmacht und eisernem Überlebenswillen sind dramatisch erzählt und verleiten zum Mitfiebern. Wer am Ende heldenhaft und heil ans Tageslicht kommt, ist genrebedingt allerdings vorgegeben. So muss der oberfeige Familienvater dran glauben, nicht aber seine beiden kleinen Töchter, die natürlich rechtzeitig gerettet werden. In der Hauptrolle überzeugt Thorbjørn Harr (aus Vikings und Norsemen) als zupackender Feuerwehrmann, der sich von nichts und niemandem aufhalten lässt, um seine Tochter zu retten.
Bis zur Heimkino-Premiere auf DVD/Blu-ray muss man sich noch gedulden, denn vorerst erscheint The Tunnel – Die Todesfalle exklusiv als VOD.
Marcs Filmwertung
Routinierte Mischung aus Katastrophen-Thriller und Familiendrama vor realistischem Hintergrund.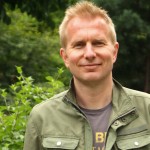 Leserwertung
Eure Leserwertung:
[Gesamt:

4

Durchschnitt:

3.8

/5]
Trailer
Cast & Crew