The Marksman – Der Scharfschütze
USA 2021
FSK: ab 16 Jahren
Länge: ca. 108 Min.
Vertrieb: LEONINE
VÖ: 20.08.2021
Filmzine-Review vom 19.08.2021
Ex-Marine Jim Hanson (Liam Neeson) lebt seit dem Tod seiner Frau allein auf seiner Ranch nahe der mexikanischen Grenze. Als er Zeuge wird, wie eine Mutter (Teresa Ruiz) und ihr kleiner Sohn Miguel (Jacob Perez), verfolgt vom mexikanischen Kartell, illegal über die Grenze flüchten, rettet er dem Jungen das Leben. Die Mutter stirbt im Kugelhagel des Kartells, nicht ohne vorher Jim den Auftrag zu geben, Miguel zu Verwandten nach Chicago zu bringen. Widerwillig stimmt er zu und begibt sich auf einen gefährlichen Road Trip. Ihm auf den Fersen sind nicht nur die Kartell-Killer, auch seine Tochter Sarah (Katheryn Winnick), die für die Grenzpolizei arbeitet, nimmt die Verfolgung auf…
Marksman-Regisseur Robert Lorenz hat jahrelang bei diversen Clint Eastwood-Filmen als Regie-Assistent gearbeitet, bevor er mit dem entspannten Baseball-Drama Back in the Game erstmals die Hauptverantwortung übernahm. Für Der Scharfschütze wäre der mittlerweile 90-jährige Eastwood als Hauptdarsteller natürlich zu alt, aber mit Liam Neeson hat der Streifen durchaus adäquaten Ersatz gefunden. Der spät berufene Action-Routinier wird hier deutlich weniger gefordert als zuletzt und muss sein Gewehr nur herausholen, wenn es hart auf hart kommt. Für Krawall-Freunde ist das vielleicht ein bisschen zu wenig Aufregung, aber Regisseur Lorenz versteht sein Handwerk und bringt das Road Movie kompetent, glaubhaft und unterhaltsam über die Runden. Die stärksten Szenen spielen sich in den ruhigen Momenten ab: Neeson auf seiner verlassenen Ranch mit der amerikanischen Flagge über der Schulter, im Hintergrund die staubtrockenen Ebenen von Arizona, in der sicheren Gewissheit, dass er die Hypothekenraten für sein Haus nicht mehr zahlen kann, obwohl er doch jahrelang seinen Kopf fürs Vaterland hingehalten hat. Auch die Chemie zwischen Neeson und dem Jungdarsteller Jacob Perez, der in einem hübschen Running Gag mehr Englisch spricht, als man zunächst annimmt, stimmt. Nur Katheryn Winnick (Lagertha aus Vikings) wird leider in der Tochter-Rolle mit einem Mini-Auftritt abgespeist.
Blu-ray Extras:
Making of (14 min)
Interview mit Liam Neeson (7 min)
Original Trailer & dt. Trailer  zum Film
Trailer zu 6 weiteren Titeln
Wendecover
Marcs Filmwertung
Auch wenn die große Liam Neeson-Actionshow nicht im Vordergrund steht: Grundsolider, gut gespielter Mix aus Roadmovie, Drama und Thriller.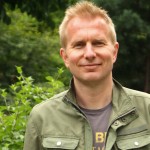 Leserwertung
Trailer
Cast & Crew