Wrong Turn – The Foundation
Wrong Turn
USA 2021
FSK: ab 18 Jahren
Länge: ca.  110 Min.
Vertrieb: Highlight
Filmzine-Review vom 02.08.2021
Zusammen mit ihren Freunden geht Mittzwanzigerin Jen (Charlotte Vega) auf dem Appalachian Trail auf große Wandertour. Nachdem sich die Gruppe voreilig entschlossen hat, den offiziellen Weg zu verlassen, um lieber die dichten Wälder von West Virginia zu entdecken, werden sie auf grausame Weise von unheimlichen Hinterwäldlern und Bergbewohnern angegriffen, die mit seltsamen Tierfellen und Schädeln bekleidet sind. Jens Vater Scott (Matthew Modine) macht sich nach sechs Wochen ohne Nachricht von ihr auf die Suche nach seiner Tochter. Bei seinen Nachforschungen stößt er auf eine seltsame postapokalyptische Gesellschaft, die seit mehr als einem Jahrhundert im Verborgenen tief in der Waldwildnis existiert…
Nachdem sich die Wrong Turn-Slasher-Reihe nach fünf zum Teil miserablen Fortsetzungen nur noch im Kreis drehte, legt Regisseur Mike P. Nelson mit Unterstützung von Originaldrehbuch-Autor Alan B. McElroy nun mit Wrong Turn – The Foundation ein überfälliges Reboot vor. Das Drehbuch überrascht mit ganz neuen Tönen und legt die degenerierten Hinterwäldler-Kannibalen ad acta. Obwohl die eigentlich ausgelutschte Reihe dringend eine Frischzellenkur nötig hatte, kam dieser Move bei den Hardcore-Fans des Franchise nicht so gut an. Das ist mehr als unverständlich, denn qualitativ ist The Foundation – auch dank eines größeren Budgets – mit großem Abstand der beste Teil seit dem Original (und das erste Sequel, das wieder in den Kinos lief). Auch schauspielerisch kann sich das Reboot sehen lassen, angefangen von der kämpfenden Hauptdarstellerin Charlotte Vega als "Final Girl" über Matthew Modine als besorgter Vater bis zum Kult-Anführer/Bösewicht Bill Sage sind hier durchgehend Profis am Werk. Atmosphäre und Spannungsaufbau sind besonders in der zweiten Hälfte auf gutem Niveau und auch der Gore-Pegel mit den üblichen Brutalo-Fallen geht wenig Kompromisse ein.
Blu-ray Extras:
Audiokommentar mit Regisseur Mike P. Nelson
Making of: Monsters Among Us (27 min)
Deleted Scenes (8 min)
US- & Dt. Trailer zum Film
Trailer zu 7 weiteren Titeln
Wendecover
Marcs Filmwertung
Eine längst überfällige Frischzellenkur mit Wirkung: Foundation ist der beste Wrong Turn-Beitrag seit dem Original.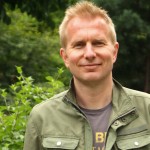 Leserwertung
Trailer
Cast & Crew