Boss Level
USA 2021
FSK: ab 16 Jahren
Länge: ca. 101 Min.
Vertrieb: LEONINE
Filmzine-Review vom 02.05.2021
Delta Force-Soldat Roy Pulver (Frank Grillo) steckt in einer endlosen Zeitschleife fest: Er wacht jeden Morgen auf und wird direkt von einem Killer mit Machete begrüßt. Fortan ist Roy permanent auf der Flucht und muss sich Horden von Attentätern stellen. Wird er tödlich erwischt, wacht er wieder in seinem Bett auf und der ganze Spaß beginnt von Neuem. Doch mit jedem Tag überlebt Roy ein bisschen länger und kommt schließlich dem Geheimnis näher, in das auch seine Ex-Forscher-Frau Jemma (Naomi Watts) und ihr Boss Colonel Ventor (Mel Gibson) verwickelt sind…
Die gute alte Zeitschleife aus Und täglich grüßt das Murmeltier feiert derzeit ein kleines Revival: Ob im Serienformat (Matrjoschka), als romantische Komödie (The Map of tiny perfect things und Palm Springs) oder Horrorspaß (Happy Death Day), die Uhr wird immer wieder zurückgedreht und es geht wieder bei Null los. Boss Level von Action-Spezi Joe Carnahan macht mit seiner temporeichen, leicht überdrehten Overkill-Variante keine Ausnahme. Der Held muss unzählige Tode sterben, wird zermalmt, in die Luft gesprengt, erschossen oder geköpft, bevor es wieder vorne losgeht. Das macht in der ersten Hälfte viel Spaß, besonders in der Eröffnungsequenz, in der unser Elitesoldat mit einer Hand lässig zum x-ten Mal seinen Killer abwehrt und mit der anderen frühstückt. Was auch an Hauptdarsteller Frank Grillo liegt, ein zuverlässiger, oft unterschätzter Haudegen, der normalerweise in der zweiten Reihe steht, auch wenn er schon ein paar Minuten bei den Avengers mitspielen durfte (als Baddie Brock Rumlow). Hier ist er fast so gut wie in seiner grandiosen, zu früh abgesetzten Kampfsport-Serie Kingdom. Das hohe Anfangstempo kann Boss Level ab der Mitte dann leider nicht mehr durchhalten und die Auflösung um das mysteriöse Regierungsprogramm namens "Osiris Spindel", das hinter der Zeitschleife steht, fällt ziemlich flach aus.
Blu-ray Extras:
Making of (8 min)
Trailer zu 6 weiteren Titeln
Marcs Filmwertung
Überwiegend rasante Zeitschleifen-Actionkomödie, der am Ende ein wenig die Puste ausgeht.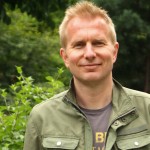 Leserwertung
Trailer
Cast & Crew