Broken City
USA 2013
FSK: ab 12 Jahren
Länge: ca. 105 Min.
Studio: New Regency Pictures
Vertrieb: Universum Film
Filmzine-Review vom 14.10.2013
Als er vor sieben Jahren das Gesetz in die eigenen Hände nahm und einen Mann erschoss, musste Billy Taggart (Mark Wahlberg) seinen Dienst quittieren. Einer Gefängnisstrafe entkam er nur dank der Intervention des einflussreichen New Yorker Bürgermeisters Nicholas Hostetler (Russell Crowe). Nun fordert Hostetler den Gefallen zurück: Taggart, der mittlerweile als Privatdetektiv arbeitet, soll für den Politiker dessen offensichtlich untreue Ehefrau (Catherine Zeta-Jones) beschatten. Als der vermeintliche Liebhaber jedoch kurze Zeit später tot aufgefunden wird, kommen Taggart Zweifel…

Die Hughes-Brüder Allen und Albert galten dank Menace II Society Anfang der 90er als Shooting Stars des New Black Cinemas. So ganz konnten die beiden in Folge die Erwartungen, die sie einst mit dem zornigen Ghetto-Drama schürten, nicht erfüllen. Zwar sind sie in Hollywood mit Hits wie The Book of Eli etabliert, aber man hatte sich doch ein wenig mehr versprochen. Broken City, die erste Solo-Arbeit von Allen Hughes, bestätigt diesen Trend. Formal ist gegen den schick gefilmten und stark besetzten Korruptions-Thriller nichts einzuwenden, aber die Vernetzung von Verbrechertum und politischer Führung hat man schon in zig anderen Werken besser und spannender gesehen. Während Russell Crowe als Bürgermeister mit ordentlich Dreck am Stecken gelegentliche schauspielerische Akzente setzt, spult der derzeit omnipräsente Mark Wahlberg seinen Part bestenfalls routiniert herunter. Glatt verschenkt: Catherine Zeta-Jones als untreue Gattin.
Marcs Filmwertung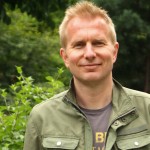 Leserwertung
Cast & Crew
Regie: Allen Hughes
Schauspieler: Alona Tal, Barry Pepper, Catherine Zeta-Jones, Jeffrey Wright, Kyle Chandler, Mark Wahlberg, Russell Crowe
Musik: Atticus Ross, Claudia Sarne, Leopold Ross
Produzent(en): Arnon Milchan, Randall Emmett, Remington Chase, Teddy Schwarzman, Allen Hughes, Mark Wahlberg
Diese DVD/Blu-ray wurde uns vom Vertrieb Universum Film kostenlos zu Rezensionszwecken zur Verfügung gestellt. Unsere Bewertung ist davon jedoch nicht beeinflusst und gibt die unabhängige, persönliche Meinung des jeweiligen Rezensenten wieder.