Catherine The Great
UK 2019
FSK: ab 16 Jahren
Länge: ca. 220 Min.
Vertrieb: Edel Motion
Filmzine-Review vom 08.12.2019
Russland 1762: Durch einen kühnen Staatsstreich gelingt es Katharina (Helen Mirren), die Macht an sich zu reißen. Mit strenger Hand führt sie das russische Zarenreich, versucht aber auch fortschrittliche Reformvorschläge durchzuboxen und alte Strukuren aufzubrechen. Nachdem sie ihrem langjährigen Liebhaber Grigory Orlov (Richard Roxburgh) den Laufpass gegeben hat, widmet Katharina ihre Aufmerksamkeit dem ambitionierten Leutnant Grigory Potemkin (Jason Clarke). Die beiden werden über Jahre hinweg ein Liebespaar, außerdem wird Potemkin auf dem Weg zur Großmacht ihr wichtigster politischer und militärischer Vertrauter. Zu ihrem Sohn Paul (Joseph Quinn) hat sie hingegen ein zwiespältiges Verhältnis, da dieser sich als legitimer Thronfolger sieht…
Die Lebensgeschichte der Zarin Katharina der Großen, eine der mächtigsten Frauen des 18. Jahrhunderts, wurde schon mehrfach für das Fernsehen und Kino aufbereitet, u.a. mit Catherine Zeta Jones. In der Neuauflage der Historienserie, einer Kooperation zwischen Sky und HBO, übernimmt nun Helen Mirren die Rolle der berühmten Alleinherrscherin. Die britische Schauspielerin, die schon mehrfach beeindruckend historisch hochrangige Adelsfiguren verkörpert hat (und u.a. mit einem Oscar für Die Queen ausgezeichnet wurde), brilliert einmal mehr als komplexe Regentin und ist eindeutig der Fixpunkt des Vierteilers. Der frappierende Altersunterschied in den ersten beiden Episoden, in denen die 74-jährige Aktrice ganz ohne De-Aging-Software à la The Irishman eine Mitdreißigerin spielt, hinterlässt aber einen etwas schalen Beigeschmack. Ausstattung und Produktion (gedreht wurde in Litauen und Russland) sind, wie es sich eben für einen prachtvollen Historienschinken gehört, fast schon verschwenderisch opulent und aufwändig. Trotzdem nimmt die Handlung nie so richtig Fahrt auf, und wenn Helen Mirren einmal nicht im Bild ist, wird es schnell langweilig. Diesen Mangel muss man leider der Regie und dem Drehuch ankreiden, denn die politischen Ränkespiele und Irrungen und Wirrungen am Zarenhof fallen ausgesprochen fade aus.
Blu-ray Extras:
Making of (15 min)
Trailer zu "Victoria – Staffel 1"
Marcs Filmwertung
Opulent ausgestattetes und in der Hauptrolle hervorragend besetztes Historiendrama, trotzdem will der Funke nicht so recht überspringen.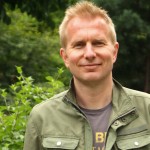 Leserwertung
[Gesamt: 5 Durchschnitt: 3.6/5]
Trailer
Cast & Crew