Cheyenne – This Must Be The Place
This Must Be The Place
Irland 2011
FSK: ab 12 Jahren
Länge: ca. 118 Min.
Studio: Indigo Film
Vertrieb: EuroVideo
Filmzine-Review vom 11.04.2012
Cheyenne (Sean Penn) ist ein alternder Rockstar. Obwohl er sich längst zur Ruhe gesetzt hat, kann er die verwuschelten schwarzen Haare, den bleichen Gesichtspuder und den grellen Lippenstift nicht ablegen. Der offensichtlich permanent gelangweilte Paradiesvogel steht vor einer unerwarteten Aufgabe, als er nach dem Tod seines Vaters beschließt, dessen Nazi-Peiniger aus dem KZ ausfindig zu machen und zur Rechenschaft zu ziehen. Die Reise führt ihn aus dem vertrauten Dublin in ein unbekanntes, kleinstädtisches Amerika und – wie sollte es anders sein – zu sich selbst…
Will man das Publikum dazu bringen, einem Depressiven beim Nichtstun und Langeweile-Schieben zuzugucken, muss man sich schon etwas einfallen lassen. Sean Penn als Nazi-Jäger im Robert Smith-Look ist zwar ein guter Ansatz, doch Penns weinerliche Piepsstimme ist nicht nur akustisch schwer zu verstehen, sie geht einem nach einer Weile auch gehörig auf den Zeiger. Cheyenne – This Must Be The Place hat seine Momente – egal, wo der Altrocker langschlurft, er scheint überall fehl am Platz, im Supermarkt, in der Wohnsiedlung, vor dem Fernseher. Seinen Platz in der Welt oder selbst in seinem eigenen Leben hat er noch nicht gefunden, als Verbindung zur Realität dient ihm seine vergleichsweise bodenständige Ehefrau Jane (Frances McDormand), die leider viel zu wenig Szenen hat. Kameramann Luca Bigazzi findet auffallend schöne Einstellungen und Kompositionen, doch das Roadmovie lässt zu viel im Unklaren und ist als Charakterstudie zu inkonsequent.
Ninas Filmwertung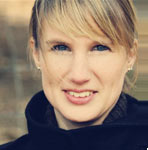 Leserwertung
Cast & Crew
Diese DVD/Blu-ray wurde uns vom Vertrieb EuroVideo kostenlos zu Rezensionszwecken zur Verfügung gestellt. Unsere Bewertung ist davon jedoch nicht beeinflusst und gibt die unabhängige, persönliche Meinung des jeweiligen Rezensenten wieder.