Cocaine Cowboys
USA 2005
FSK: ab 16 Jahren
Länge: ca. 118 Min.
Studio: Magnolia Pictures
Vertrieb: Ascot Elite Home Entertainment
Filmzine-Review vom 04.08.2008
Zwischen 1978 und 1982 wurden im damals noch recht beschaulichen Miami jährlich im
Schnitt zwischen 500 und 600 Morde begangen. Der Grund für den plötzlichen Anstieg
dieser unfassbaren Quote: Amerika entdeckte das Kokain. Mit aller Macht pushten
kolumbianische Drogenkartelle, allen voran das berüchtigte Medellín-Kartell, das weiße
Pulver in die USA und zwar in erster Linie über Miami. Die Hintergründe dieses
Kokain-Booms untersucht Billy Corben in seiner reißerischen Dokumentation Cocaine
Cowboys. Begleitet von ultraschnell zusammengeschnittenem Archivmaterial wie
Polizeifotos oder Nachrichten-Clips und unterlegt von einem Synthi-Soundtrack von Jan
\"Miami Vice\" Hammer befragt Corben mehrere Zeitzeugen (Reporter, Cops etc).
Insbesondere zwei ehemalige Drogenkuriere, die durch den Handel seinerzeit zu Millionären geworden sind und sich nach abgesessener Haftzeit mit leuchtenden Augen an die damalige Zeit (und die im Garten verbuddelten Geldbündel) erinnern, lässt der Filmemacher aus dem Nähkästchen plaudern. Ebenfalls ausführlich befragt wird der ehemalige Auftragskiller Jorge \"Rivi\" Ayala, der nach wie vor hinter Gittern sitzt und nicht ohne Stolz seine zahlreichen Untaten schildert. Nur als bei einem Anschlag ein kleiner
Junge getötet wurde, zeigt der Killer einen kurzen Anflug von Reue. \"Rivi\" war die rechte Hand einer damals gefürchteten Kokain-Patin mit dem filmreifen Namen Griselda Blanco. Auf das Konto dieser Dame sollen angeblich mindestens 200 Morde gehen, außerdem
ließ sie ebenfalls ihre drei Ehemänner umbringen, was ihr zurecht den Spitznamen \"Schwarze Witwe\" bescherte. Einen ihrer Söhne taufte sie – und das ist kein Witz – auf den Namen Michael Corleone. Wenn das kein Stoff für einen knallharten Gangsterfilm ist,
Michael Mann (oder Ridley Scott), bitte übernehmen Sie!

Die Extras zeigen zwei 15-minütige Deleted Scenes, die den Film unnötig noch länger gemacht hätten, als er ohnehin schon ist. In \"Die Patin\" erfährt man weitere abstruse Trivia über Griselda Blanco, die übrigens in der bereits abgedrehten Fortsetzung (Hustlin' With The Godmother) zur Hauptfigur gemacht wird.
Marcs Filmwertung
Überwiegend spannende, wenn auch glorifizierende Crime-Doku. Für alle Scarface-Anhänger ein gefundenes Fressen.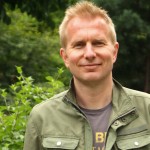 Leserwertung
Eure Leserwertung:
[Gesamt:

0

Durchschnitt:

0

/5]
Cast & Crew
Diese DVD/Blu-ray wurde uns vom Vertrieb Ascot Elite Home Entertainment kostenlos zu Rezensionszwecken zur Verfügung gestellt. Unsere Bewertung ist davon jedoch nicht beeinflusst und gibt die unabhängige, persönliche Meinung des jeweiligen Rezensenten wieder.