Der Fluch der 2 Schwestern
The Uninvited
USA 2009
FSK: ab 16 Jahren
Länge: ca. 84 Min.
Studio: DreamWorks Pictures
Vertrieb: Paramount Home Entertainment
Filmzine-Review vom 28.10.2009
Teenagerin Anna (Emily Browning) hat der mysteriöse Unfalltod ihrer Mutter dermaßen
verstört, dass sie eine ganze Weile in der geschlossenen Abteilung einer
psychiatrischen Klinik verbringen musste. Nach ihrer Rückkehr ins Elternhaus muss
Anna mit ansehen, dass ihr Vater (David Strathairn) sich inzwischen mit Rachel
(Elizabeth Banks), der ehemaligen Krankenpflegerin ihrer Mutter, verlobt hat. Anna und
ihre ältere Schwester Alex (Arielle Kebbel) trauen der übertrieben freundlichen Blondine
nicht über den Weg und stellen Nachforschungen an…

In Zeiten, in denen überwiegend dumpfe Survival-Reißer den Horrorfilm dominieren,
wirkt ein zurückhaltender Genrevertreter wie Der Fluch der 2 Schwestern
wohltuend altmodisch. Ganz ohne sadistische Serienkiller und übertriebene
Brutalo-Attacken zeigt das britische Regie-Brüderpaar Thomas und Charles Guard,
dass ein stimmiges Drehbuch und wohl dosierte (Alptraum)-Effekte durchaus veritable
Grundlagen für gelungenes Grusel-Kino sind. Die spannende Schauer-Mär, die im
wesentlichen auf dem südkoreanischen Erfolgsfilm A Tale of Two Sisters
basiert, kann sich zudem voll und ganz auf die drei weiblichen Hauptdarstellerinnen
verlassen. Besonders Elizabeth Banks, sonst eher als Sidekick in vielen Komödien
(zuletzt Vorbilder!?) besetzt, überzeugt als fast schon klassisch finstere
Stiefmutter. Der mittlerweile unvermeidliche Plot Twist am Ende hingegen ist leider
nicht so \"shocking\" wie von den Filmemachern beabsichtigt und dürfte nur
Horror-Neulinge überraschen.

Die Bonus-Sektion der DVD ist recht knapp ausgefallen: Vier entfernte Szenen,
ein alternatives Ende und ein knapp zwanzigminütiges Behind the Scenes inklusive
Interviews mit den beiden Nachwuchsschauspielerinnen Emily Browning und Arielle
Kebbel. Für die magere Ausbeute kann zumindest die dynamische Tonspur
entschädigen, die einige knackige Surround-Effekte parat hält.
Marcs Filmwertung
Kompetentes, elegant inszeniertes Gruselkino der sanften Art.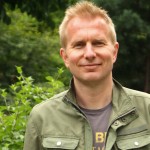 Leserwertung
Eure Leserwertung:
[Gesamt:

0

Durchschnitt:

0

/5]
Cast & Crew
Themen/Keywords
Mystery
Diese DVD/Blu-ray wurde uns vom Vertrieb Paramount Home Entertainment kostenlos zu Rezensionszwecken zur Verfügung gestellt. Unsere Bewertung ist davon jedoch nicht beeinflusst und gibt die unabhängige, persönliche Meinung des jeweiligen Rezensenten wieder.