Gringo
USA 2018
FSK: ab 16 Jahren
Länge: ca. 111 Min.
Vertrieb: Universum Film
Filmzine-Review vom 09.09.2018
Harold Soyinka (David Oyelowo) könnte es schlechter gehen: Er ist glücklich mit Bonnie (Thandie Newton) verheiratet und verdient mit seinem Pharma-Job nicht schlecht. Als ihn seine leicht dubiosen Vorgesetzten Richard (Joel Edgerton) und Elaine (Charlize Theron) zu einem Business Deal über die Grenze nach Mexiko schicken, bricht Harolds heile Welt langsam aber sicher wie ein Kartenhaus zusammen. Offensichtlich lässt seine Firma mit Unterstützung eines mexikanischen Drogenbosses medizinische Marihuana-Präparate herstellen. Außerdem soll das Unternehmen denmächst verkauft werden und Harold wäre seinen Job los. Als Krönung erfährt er, dass seine Frau ein Verhältnis mit seinem Chef hat. Er entwirft einen tollkühnen Plan und täuscht in der Hoffnung, dass seine Firma ein hohes Lösegeld zahlt, seine eigene Entführung vor…
Während Hautpdarsteller und Multitalent Joel Edgerton längst in Hollywood angekommen ist, wagt sein Bruder Nash nun mit Gringo, seiner zweiten Regie-Arbeit, den Einstieg in die internationale Filmbühne. Der australische Regisseur schlägt sich wacker, denn der wilden, hochtourigen Gangster-Komödie mit etlichen Irrungen und Wirrungen geht zu keiner Phase die Puste aus. David Oyelowo, den man noch in seiner Paraderolle als Dr. Martin Luther King Jr. in Selma vor Augen hat, ist als überforderter Normalo am Rande des Nervenzusammenbruchs eine Offenbarung. Aber noch besser sind seine beiden Vorgesetzen in Gestalt des dämmlich-gierigen Joel Edgerton und Charlize Theron, die als eiskalte Geschäftsfrau über Leichen geht. Das Drehbuch steht sich bei der großen Anzahl von Figuren leider selbst im Weg. Ein Nebenplot mit Harry Treadaway und Amanda Seyfried als US-Drogentouristen verläuft im Nirgendwo und auch Thandie Newton, in Westworld noch der schauspielerische Fixpunkt, geht in einer Nebenrolle komplett unter. Insgesamt aber ein passabler Vertreter im "South-of-the-Border"-Genre, dessen Sternstunde, Sam Peckinpah's Bring mir den Kopf von Alfredo Garcia unerreicht bleibt.
Blu-ray Extras:
Making of (4 min)
Bildergalerie (4 min)
B-Roll (2 min)
Filming Gringo In Mexico (4 min)
Making of eng.(4 min)
Stunts (4 min)
Who is Harold (2 min)
Interviews mit David Oyelowo & Charlize Theron und Nash Eggerton (7 min)
Originaltrailer & 2 dt. Trailer zum Film
Trailer zu 3 weiteren Titeln
Wendecover
Marcs Filmwertung
Wilde, hochtourige Gangster-Komödie mit etlichen Irrungen und Wirrungen und starker Besetzung.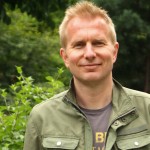 Leserwertung
Trailer
Cast & Crew
Regie: Nash Edgerton
Schauspieler: Amanda Seyfried, Charlize Theron, David Oyelowo, Harry Treadaway, Joel Edgerton, Sharlto Copley, Thandie Newton
Musik: Christophe Beck
Produzent(en): Rebecca Yeldham, Anthony Tambakis, Beth Kono, Charlize Theron, Nash Edgerton