I Am Legend
USA 2007
FSK: ab 16 Jahren
Länge: ca. 96 Min.
Studio: Warner Bros.
Vertrieb: Warner
Filmzine-Review vom 28.05.2008
I Am Legend von Francis Lawrence ist mittlerweise die dritte Verfilmung des gleichnamigen berühmten SciFi-Romans von Richard Matheson aus dem Jahr 1954. Nach Vincent Price in The Last Man on Earth und Charlton Heston in Der Omega-Mann tritt nun Will Smith in die Fußstapfen des einzig Überlebenden und macht den Film von der ersten Minuten an zu einer brillanten One-Man-Show.
Die Story ist simpel, aber effektiv: Ein tödlicher Virus hat den Großteil der Menschheit ausgelöscht. Nur ganz wenige, wie der Biologe Robert Neville (Smith), sind unversehrt davongekommen – diejenigen, die nicht sofort starben, sind zu blutrünstigen Nacht-Geschöpfen mutiert. Tagsüber streift Neville nun auf der Suche nach anderen Gesunden durch die verlassenen Straßenschluchten New Yorks. Nachts verbarrikadiert sich der Wissenschaftler in einem zur Festung umgebauten Haus. In Begleitung seines Schäferhundes hat sich Neville als moderner Robinson Crusoe dabei scheinbar gut mit seiner verlassenen Umwelt arrangiert: Schaufensterpuppen dienen als Gesprächspartner, das Angebot in der Videothek wird von A bis Z durchgeguckt und auf dem I-Pod sorgt Bob Marley für gute Laune. Neben Smiths komplexer Darstellung kann I Am Legend besonders auf visueller Ebene punkten. Den Großteil des Budgets dürfte dabei das praktisch ausgestorbene Manhattan verschlungen haben. Ein verwilderter Times Square, eine zerstörte Brooklyn Bridge, verlassene Autos und nicht zuletzt jagende Löwen auf der Fifth Avenue tragen zu einer schrecklich-schönen und wohl einzigartigen Vision New Yorks bei. Soweit so apokalpytisch. Leider treten in der zweiten Hälfte die vampir/zombie-ähnlichen Infizierten in den Vordergrund und prompt verliert der Film ein wenig an Klasse. Die hyperaktiven, kreideblassen CGI-Monster sind nicht wirklich überzeugend gestaltet und stehen im krassen Kontrast zur großartigen atmosphärischen Kulisse. Auch das Happy End wirkt ein wenig angeklebt und trübt den insgesamt guten Eindruck des Blockbusters.
Die DVD von Warner bietet in der Single-Disc Variante lediglich 4 animierte Kurzfilme, die das Thema "Tödlicher Virus" mehr oder weniger interessant variieren. Wer das ausführliche Making Of und eine alternatives Fassung (mit einem anderen Ende) sehen will, muss zur deutlich teureren Special Edition greifen.
Marcs Filmwertung
Will Smith allein in New York: über weite Strecken beklemmende Endzeit-Vision mit schwachem Finish.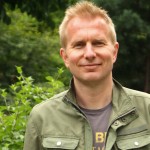 Leserwertung
Cast & Crew