Live Aid (4 DVDs)
GB 1985
FSK: ab 12 Jahren
Länge: ca. 589 Min.
Studio: BBC
Vertrieb: Warner Music Vision
Filmzine-Review vom 08.11.2004
Am 13. Juli 1985 saß die halbe Menschheit vor dem Fernseher. Über 1,5 Milliarden Zuschauer verfolgten nicht etwa die Landung von Astronauten auf dem Mars, sondern ein Musikspektakel, wie es die Welt bis dato noch nicht gesehen hatte. Von Bob Dylan bis Madonna, von den Beach Boys bis Black Sabbath, von Howard Jones bis David Bowie gaben sich über 50 Künstler auf zwei Kontinenten die Mikros in die Hand, um Geld für den Kampf gegen den Hunger in Afrika zu sammeln. Initiiert von Bob Geldof, wurde dieses Marathon-Konzert zum bedeutendsten Musikevent der Neuzeit und brachte über 140 Millionen Dollar für die Menschen in Afrika zusammen.

Seit der einmaligen TV-Ausstrahlung wurde das Material komplett unter Verschluss gehalten, so dass die nun veröffentlichte 4 DVD-Box sehnsüchtig erwartet wurde. Über 10 Stunden aus dem Benefiz-Konzert wurden technisch re-mastered und mit Surround Sound versehen, ergänzt wird der (nicht ganz komplette) Mitschnitt u.a. durch Videos, weitere Auftritte aus anderen Teilen der Welt sowie die Dokumentation "Food, Trucks & Rock'n'Roll". Ein historisches Zeitdokument, das sich kein Musikfreund entgehen lassen sollte! Natürlich gehen auch die Einnahmen aus dem DVD-Verkauf an den Band Aid Trust für seine Arbeit in Afrika.
Katjas Filmwertung
The day the music changed the world: historisches Musikspektakel für einen guten Zweck.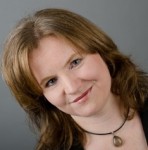 Leserwertung
Diese DVD/Blu-ray wurde uns vom Vertrieb Warner Music Vision kostenlos zu Rezensionszwecken zur Verfügung gestellt. Unsere Bewertung ist davon jedoch nicht beeinflusst und gibt die unabhängige, persönliche Meinung des jeweiligen Rezensenten wieder.