The Rolling Stones – Rock and Roll Circus
GB 1996
FSK: ohne Altersbegrenzung
Länge: ca. 120 Min.
Studio: abkco Records
Vertrieb: Universal Music
Filmzine-Review vom 27.10.2004
Vorhang auf und Manege frei für den Rolling Stones – Rock & Roll Circus. Wir schreiben den 11. Dezember 1968, die Stones haben geladen, um sich selbst und ihre erlauchten musikalischen Gäste wie The Who, Taj Mahal, Jethro Tull oder Dirty Mac alias John Lennon stilecht in einer zur Bühne umfunktionierten Manege zu feiern. Umringt von einem begeisterungswilligen Publikum, bestehend aus einer überschaubaren Zahl geladener Gäste, mischen Zirkusdirektor Jagger & Co. (die Stones übrigens noch in Originalbesetzung, ein Jahr vor Brian Jones' Tod) Bühne und Manege zu einer Show, die man nicht alle Tage zu Gesicht bekommt.

Die ursprünglich für ein TV-Special gedrehte Musik-Doku von Regisseur Michael Lindsay Hogg (Waiting for Godot) zeigt in gut einer Stunde die Highlights dieser historischen Rock & Roll-Melange und fängt dabei eine äußerst intime und sympathische Atmosphäre ein, die das Miniatur-Festival in Maximal-Besetzung zu einer fantastischen Perle für jeden Musikfreund der Sechziger macht.

Das fast vierzig Jahre alte Bild- und Tonmaterial wurde vorbildlich re-mastered und kann sich uneingeschränkt sehen und hören lassen, wobei die Stereospur um einiges kraftvoller und authentischer klingt, als der ebenfalls gelungene 5.1 Upmix. Ergänzt durch zahlreiche Extras und drei aufschlussreiche Audiokommentare relativiert sich selbst die kurze Laufzeit des Main-Features und lässt damit auch die DVD-Ausstattung bestens aussehen.
Mikes Filmwertung
"We've got sights and sounds and marvels to delight your eyes and ears", ein gehaltenes Versprechen und ein Abend fürs Musikarchiv.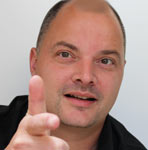 Leserwertung
Cast & Crew
Diese DVD/Blu-ray wurde uns vom Vertrieb Universal Music kostenlos zu Rezensionszwecken zur Verfügung gestellt. Unsere Bewertung ist davon jedoch nicht beeinflusst und gibt die unabhängige, persönliche Meinung des jeweiligen Rezensenten wieder.