Mallrats
USA 1995
FSK: ab 16 Jahren
Länge: ca. 91 Min.
Studio: Alphaville Films | View Askew
Vertrieb: Universal Home Video
Filmzine-Review vom 06.06.2002
Für T.S. (Jeremy London) bricht eine Welt zusammen, als seine Freundin Brandi (Claire Forlani, Meet Joe Black) aufgrund eines Todesfalls, an dem er selbst nicht ganz unschuldig ist, den gemeinsam geplanten Urlaub sausen läßt. Aber damit nicht genug – sie möchte außerdem (als Ersatz für die Tote) als Kandidatin an der Verkupplungsshow ihres Vaters teilnehmen. T.S. kann das natürlich nicht so ohne weiteres hinnehmen, und so macht er sich mit seinem Kumpel Brodie (Jason Lee, Almost Famous, Vanilla Sky), der ebenfalls gerade von seiner Freundin verlassen wurde, auf ins Einkaufszentrum – radikale Maßnahmen müssen her…

Jay and Silent Bob-Erfinder Kevin Smith hat sich mit Filmen wie Clerks und Chasing Amy wahren Kultstatus erarbeitet. Seinen Namen hat er sich dabei durch intelligenten Humor mit deutlich sarkastischen Zügen gemacht, seine Helden Jay and Silent Bob gehen als eine Art anarchistisch-philosophisches Dick & Doof-Team durch's Leben und lassen es dabei nicht an so mancher tiefschürfender Lebensweisheit fehlen. So auch in Mallrats, wo sie als Kamikaze-Duo in allerhöchster Mission unterwegs sind. Doch dem zweiten Teil von Smith's inoffizieller New Jersey-Trilogie fehlt irgendwie der rote Faden, der tiefere Sinn und vor allem das gewisse Etwas, um sich in die Erfolgsserie des Kultregisseurs einzureihen. Die comichaft überzeichneten Charaktere bewegen sich mehr orientierungslos als zielgerichtet durch ihr Universum "Einkaufszentrum" und gelangen dabei trotzdem irgendwie an das selbstgesteckte Ziel. Die dabei produzierten Lacher sind z.T. vorhersehbar, andere völlig an den Haaren herbeigezogen. Dabei ist Mallrats nicht wirklich unwitzig, man sitzt nur etwas ratlos vor einer dahinplätschernden Story und wartet darauf, dass man endlich versteht, was dieser Film eigentlich will…

Die DVD gehört leider zum Universal-Schmalspurprogramm: sieben verschiedene Untertitel und ein Original-Kinotrailer – das war's. Bild und Ton sind unspektakulär, aber in Ordnung – der deutsche Sound liegt leider nur in 2.0 vor, aber Kevin Smith-Filme sollte man sich sowieso besser im Original anschauen…
Katjas Filmwertung
Etwas konturenlose Komödie vom Macher von Jay and Silent Bob.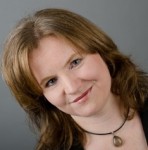 Leserwertung
Cast & Crew