Moonfall
USA / China / Großbritannien 2021
FSK: ab 12 Jahren
Länge: ca. 130 Min.
Vertrieb: LEONINE
VÖ: 27.05.2022
Filmzine-Review vom 30.05.2022
Der Mond hat seine Bahn verlassen und bewegt sich direkt auf die Erde zu. Das ist zumindest die Theorie des Verschwörungsfreaks KC Houseman (John Bradley) und seiner Anhänger. Bei der NASA stößt er jedoch auf taube Ohren und wendet sich stattdessen an den Ex-Astronauten Brian Harper (Patrick Wilson), dem man vor einigen Jahren bei einer Unglücksmission die Schuld in die Schuhe geschoben hat. Harper schafft es, seine ehemalige Co-Pilotin Jo Fowler (Hale Berry), die längst die Karriereleiter in der NASA hochgeklettert ist, von der Dringlichkeit der Situation zu überzeugen. Doch kann die drohende Katastrophe noch aufgehalten werden?
Auch in seinem mittlerweile 19. Spielfilm lässt Roland Emmerich mit Hilfe eines gigantischen Budgets (150 Millionen Dollar) einmal mehr die Welt untergehen. Die Klasse einiger seiner früheren Katastrophenfilme erreicht er mit Moonfall jedoch nicht, da helfen auch keine epischen, computergenerierten apokalyptischen Zerstörungen mit den üblichen Aufnahmen von extremen Überschwemmungen und auseinanderbrechenden Gebäuden. Sogar der genreübliche "Money Shot", hier ist es die Spitze des Chrysler-Gebäudes, die sich nach der Verwüstung New Yorks in den Bergen Colorados wiederfindet, wirkt nur noch wie ein Abklatsch aus älteren Emmerich-Filmen. Zum Teil sind die Szenen des Untergangs, abgesehen von dem zunehmend riesigen und bedrohlichen Mond, der sich wie ein Todesstern über dem Horizont abzeichnet, dermaßen generisch, dass sie ohne Probleme aus 2012 oder The Day After Tomorrow hätten stammen können. Einzig und allein die Szenen im Inneren des Mondes betreten tricktechnisch ein wenig Neuland. Wenn sich also die Action nur auf überschaubarem Niveau bewegt, sollten zumindest das Drehbuch und die Schauspieler für frischen Wind sorgen. Doch auch in diesen Kategorien enttäuscht Moonfall: In der ersten Hälfte verliert sich die Story in irrelevanten, banalen Nebenschauplätzen, für die man sich angesichts des drohenden Weltuntergangs kaum interessiert. Die oft lachhaften Dialoge machen das Ganze nicht besser. In den Hauptrollen spielen Halle Berry und Patrick Wilson als "bester Pilot der Galaxis" im Autopilot-Modus, allenfalls John Bradley (Samwell Tarly aus GoT) als spleeniger Weltraum-Nerd sorgt für ein paar witzige Momente.
Blu-ray Extras:
"Against Impossible Odds – Making Moonfall" (3-teilig, 58 min)
Featurette "Sounds Of The Moon" (6 min)
Featurette "Exploring The Moon: Past, Present And Future" (26 min)
4 Clips der fiktiven Reihe "Dr. KC Houseman Speaks The Truth!" (8 min)
Dt. Kinotrailer
Trailer zu 7 weiteren Titeln
Wendecover
Marcs Filmwertung
Mit Ach und Krach rettet sich die Weltuntergangs-Action über die Runden. Das kann der Master of Disaster eigentlich besser.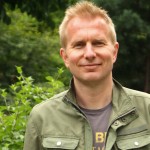 Leserwertung
Trailer
Cast & Crew