Official Secrets
USA 2019
FSK: ab 6 Jahren
Länge: ca. 112 Min.
Vertrieb: Universal Pictures Home Entertainment
Filmzine-Review vom 29.03.2020
England 2003. Katharine Gun (Keira Knightley) arbeitet als Übersetzerin im Dienst des britischen Government Communications Headquarters (GCHQ). Eine Email von der NSA lässt sie hellhörig werden, denn der US-Geheimdienst versucht offensichtlich mittels illegaler Abhöraktionen Druck auf einige stimmberechtigte UN-Delegierte auszüben, damit diese dem völkerrechtswidrigen Angriff der USA auf den Irak zustimmen. Gegen den Rat ihres Ehemans Yasar (Adam Bakri) leitet sie der renomierten britischen Sonntagszeitung The Observer die ausgedruckte Memo weiter. Der Journalist Martin Bright (Matt Smith) geht schließlich mit der Story an die Öffentlichkeit…
Nach seinem Drohnen-Thriller Eye in the Sky legt der Südafrikaner Gavin Hood mit Official Secrets abermals einen brisanten Mix aus Politthriller und Kammerspiel vor, der auch ohne Krawall für dauerhafte Hochspannung sorgt. Die eigentlich komplexen politischen Hintergründe der wahren Geschichte um die mutige Whistleblowerin Katharine Gun, die ja schon eine ganze Weile zurückliegt, kann das ausgezeichnete Drehbuch präzise vermitteln. In der Hauptrolle liefert Keira Knightley eine konzentrierte und einfühlsame Darstellung einer jungen Frau ab, die trotz ihres moralischen Dilemmas im Gegensatz zu ihren Kollegen für ihre Ideale einsteht und sich auch durch eine  Anklage seitens der Regierung nicht verbiegen lässt. Neben Knightley treten außerdem eine ganze Reihe britischer Hochkaräter (Ralph Fiennes, Matt Smith) auf, doch Official Secrets ist eindeutig ihr Film. Einziger kleiner Minuspunkt: Die Szenen, in den sich Rhys Ifans mit seinem Chef hitzige Rededuelle in den Redaktionsräumen des Observers liefert, wirken ein wenig überzogen.
Blu-ray Extras:
Interviews mit Cast & Crew (32 min)
Wendecover
Marcs Filmwertung
Brisanter, in der Hauptrolle hervorragend besetzter Mix aus Politthriller und Kammerspiel, der auch ohne Krawall für dauerhafte Hochspannung sorgt.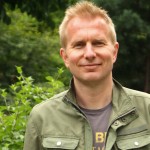 Leserwertung
[Gesamt:5 Durchschnitt: 4.2/5]
Trailer
Cast & Crew
Regie: Gavin Hood
Schauspieler: Adam Bakri, Conleth Hill, Jack Farthing, Jeremy Northam, Keira Knightley, Matt Smith, Matthew Goode, Ralph Fiennes, Rhys Ifans
Musik: Mark Kilian, Paul Hepker
Produzent(en): Elizabeth Fowler, Ged Doherty, Melissa Shiyu Zuo