Parker
USA 2012
FSK: ab 16 Jahren
Länge: ca. 119 Min.
Studio: Incentive Filmed Entertainment
Vertrieb: Constantin Film | Highlight
Filmzine-Review vom 21.07.2013
Bei einem großangelegten Überfall wird Profi-Dieb Parker (Jason Statham) von seinen Komplizen gelinkt und halbtot am Straßenrand zurückgelassen. Parker sinnt auf Rache und will der Bande bei deren nächstem Coup in Palm Beach in die Suppe spucken. Mit Hilfe einer Immobilienmaklerin (Jennifer Lopez) will er den Gangstern die Juwelen-Beute wieder abjagen…

In Hollywood gilt Taylor Hackford seit langem als zuverlässiger Regisseur, der in keine Genre-Schublade passen will. Publikumshits wie Ein Offizier und ein Gentleman stehen in Hackfords Filmographie Seite an Seite mit Oscar-Kandiaten (Ray), Stephen King-Verfilmungen (Dolores) oder gelegentlichen Flops (Proof of Life). Mit Parker legt der Filmemacher nun einen lupenreinen Action-Reißer vor, der auf einem Roman von Richard Stark (alias Donald Westlake) basiert. Dieser lieferte schon die Vorlagen zu den thematisch ähnlich gestrickten Rache-Thrillern Payback (mit Mel Gibson) oder Point Blank. Im Vergleich zu diesen beiden Streifen hinkt Parker trotz geradliniger Inszenierung und einer großartigen Einstiegs-Sequenz ein wenig hinterher. In der Hauptrolle muss Jason Statham als Gauner mit festen moralischen Prinzipien zunächst ordentlich einstecken, bevor er zum Rachefeldzug schreitet. An seiner Seite nervt Jennifer Lopez nicht so sehr wie man es eventuell vermuten würde und bei den Gangstern gibt's ein Wiedersehen mit TV-Profis wie Michael Chiklis (The Shield) und dem immer sehenswerten Wendell Pierce aus The Wire.

Auf Blu-ray gibt Parker ein ausgesprochen gutes Bild ab, inklusive knalliger Farben mit angemessener Florida-Atmosphäre. Die Extras sind in viele Einzelteile zerstückelt und wiederholen sich inhaltlich hier und da. Den größten Informationswert haben die Interviews, u.a. mit dem Regissuer, Jason Statham und JLo.
Marcs Filmwertung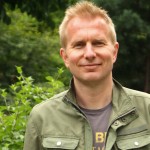 Leserwertung
Cast & Crew
Regie: Taylor Hackford
Schauspieler: Bobby Cannavale, Clifton Collins Jr., Emma Booth, Jason Statham, Jennifer Lopez, Michael Chiklis, Nick Nolte, Wendell Pierce
Musik: David Buckley
Produzent(en): Jonathan Mitchell, Les Alexander, Sidney Kimmel, Steve Chasman, Taylor Hackford
Diese DVD/Blu-ray wurde uns vom Vertrieb Highlight kostenlos zu Rezensionszwecken zur Verfügung gestellt. Unsere Bewertung ist davon jedoch nicht beeinflusst und gibt die unabhängige, persönliche Meinung des jeweiligen Rezensenten wieder.