Piercing
USA 2017
FSK: ab 18 Jahren
Länge: ca. 81 Min.
Vertrieb: Busch Media Group
Filmzine-Review vom 09.07.2019
Der junge Reed (Christopher Abbott) verabschiedet sich von Frau (Laia Costa) und Baby und geht offensichtlich auf eine Geschäftsreise. Tatsächlich aber plant der Familienvater, in einem Hotel ein Callgirl zu töten. In seiner Fantasie hat er das Szenario schon tausendmal durchgespielt. Das Mädchen (Mia Wasikowska), das dann aber in einem riesigen Pelzmantel vor seiner Tür steht, ist nicht das bestellte Callgirl und schon gar nicht das wehrlose Opfer seiner Träume…
Nach seinem Arthouse-Debüt The Eyes of My Mother bleibt Regisseur Nicolas Pesce dem Horror-Genre treu und liefert mit Piercing ein ähnlich sperriges, aber auch wiederum originelles Nachfolgewerk ab. Basierend auf einem Roman des Japaners Ryū Murakami, der auch schon die Vorlage zu Takashi Miikes Skandal-Schocker Audition schrieb, versteht sich Piercing als technisch versierte Hommage an die italienischen Giallo-Filme der 1970er mit schicker Retro-Bildgestaltung, explizitem Blutvergießen und Soundtrack-Recycling aus Dario Argento-Klassikern wie Deep Red oder Tenebrae. Schauspielerisch veredelt wird der bizarre psychosexuelle Schlagabtausch, der nach nur 80 Minuten relativ abrupt endet, von den angesagten Hochkarätern Christopher Abbott (Catch 22) und Mia Wasikowska (Crimson Peak).
Blu-ray Extras:
Dt. Trailer zum Film
Trailer zu 7 weiteren Titeln
Wendecover
Marcs Filmwertung
Kammerspielartiges, hochklassig besetztes Psycho-Duell im schrillen Giallo-Design.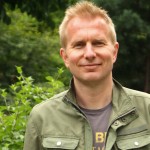 Leserwertung
Cast & Crew