Planet der Affen: Survial
 War for the Planet of the Apes
USA 2017
FSK: ab 12 Jahren
Länge: ca. 140 Min.
Studio: Twentieth Century Fox
Vertrieb: Twentieth Century Fox Home Entertainment
Filmzine-Review vom 28.12.2017
Nach den Kämpfen in San Francisco ist die friedliche Koexistenz zwischen Menschen und Affen in weite Ferne gerückt. Anführer Caesar (Andy Serkis) und seine Primaten haben sich tief in die Wälder zurückgezogen und werden trotzdem von einem Söldnertrupp unter der Führung des abtrünnigen Colonel McCullough (Woody Harrelson) angegriffen. Bei der Attacke werden Caesars Frau und Kind getötet und etliche Affen in ein Arbeitslager verschleppt. Angetrieben von Wut und Hass macht sich Caesar zusammen mit seinen engsten Vertrauten auf die Jagd nach dem Colonel…
Nachdem Matt Reeves beim erfolgreichen Vorgänger (Revolution) die Regie übernommen hatte, zeichnet der Filmemacher nun auch für Planet der Affen: Survival, den vorläufigen Abschluss der Trilogie, verantwortlich. Die Richtung gibt der Originaltitel War for the Planet of the Apes eindeutig vor, denn das Finale ist in erster Linie ein waschechter Kriegsfilm mit Anleihen bei diversen Klassikern wie etwa Gesprengte Ketten. Die Figur des größenwahnsinnigen Colonel McCullough ist nicht nur in der Szene, in der er sich vor versammelter Mannschaft seinen Kopf rasiert, ein naher Verwandter von Marlon Brandos legendärem Colonel Kurtz aus Coppolas Apocalypse Now. Beherrscht wird Survival abermals von Motion-Capturing-Superstar Andy Serkis, der in der Hauptrolle den hochintelligenten Schimpansen Caesar mit soviel Leben und Charisma erfüllt, dass man man kaum glauben mag, dass es sich um einen CGI-Charakter handelt. Neu dabei ist Steve Zahn, der in der Rolle des ehemaligen Zoo-Affen "Bad Ape" innerhalb der düsteren Parabel für einige aufheiternde Momente sorgt.
Wie schon bei den beiden Vorgängern kommen die State of the Art-Special Effekte auch bei Planet der Affen: Survival im Blu-ray-Format besonders gut zur Geltung. Wenn Anführer Caesar mit seinem Gefährten am Strand auf Pferden reitend die Verfolgung des Colonels aufnimmt, könnte das exzellente, knackscharfe Bild nicht besser sein. Beim Sound hat die englische Originaltonspur in verlustfreiem dts-HD Master Format 7.1 erwartungsgemäß die Nase vorn. Auch der Bonusbereich ist sehr gut sortiert: Neben Making Of, Audiokommentar, sowie Beiträgen zur stimmigen Filmmusik und den visuellen Effekten wird auch eine Hommage an die klassischen "Planet der Affen"-Filme angeboten.
Marcs Filmwertung
Furioses Finale des Franchise-Reboots.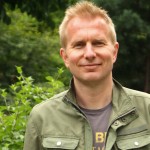 Leserwertung
Trailer
Cast & Crew
Diese DVD/Blu-ray wurde uns vom Vertrieb Twentieth Centruy Fox Home Entertainment kostenlos zu Rezensionszwecken zur Verfügung gestellt. Unsere Bewertung ist davon jedoch nicht beeinflusst und gibt die unabhängige, persönliche Meinung des jeweiligen Rezensenten wieder.