Sonne und Beton
D 2023
FSK: ab 12 Jahren
Länge: ca. 119 Min.
Vertrieb: Highlight/Constantin Film
VÖ-Datum: 17.08.2023
Filmzine-Review vom 18.08.2023
Berlin Gropiusstadt, der Hitzesommer 2003. Als sie Gras kaufen wollen, geraten Lukas und seine Freunde Gino und Julius unfreiwillig in einen Konflikt zwischen Türken und Arabern. Lukas wird zum Sündenbock und soll den in der Schlägerei unterlegenen Arabern 500 Euro Friedensgeld zahlen. Um an Kohle zu kommen, steigen die Jungs nachts mit ihrem Kumpel Sanchez in die Schule ein, um die neuen Computer zu klauen. Doch das Verticken des Diebesguts ist schwieriger als gedacht…
Mit Sonne und Beton verfilmt David Wnendt (Kriegerin) den autobiografisch geprägten Roman des Stand-up-Comedians Felix Lobrecht. Die in den 1960ern als Vorzeige-Trabantensiedlung geplante Hochhauswüste Gropiusstadt, die sich schnell zum Problembezirk entwickelte, ist vielen noch aus Wir Kinder vom Bahnhof Zoo bekannt. Offensichtlich hat sich die Lage in den darauffolgenden Jahrzehnten noch verschärft. Den Menschen hier fehlt es praktisch an allem: Geld, Arbeit, Perspektiven, Motivation und stabilen Familienverhältnissen. Lukas' Mutter ist gestorben, sein Vater überfordert, Sanchez wächst ohne Vater auf, der elternlose Julius lebt bei seinem gewalttätigen und drogensüchtigen Bruder, Ginos Vater verprügelt regelmäßig Ginos Mutter. Diese Ausweglosigkeit, Frustration, Überforderung und Aggression tragen die Kinder nach draußen. Ein Teufelskreislauf, aus dem die wenigsten ausbrechen können. All das vermittelt Sonne und Beton überaus glaubwürdig. Neben den vom Kiez-Slang geprägten Dialogen sorgt ein überwiegend vor Ort gecastetes Nachwuchsensemble für die nötige Authentizität. Doch der Film ist nicht nur hart und hässlich, er erzählt auch von Freundschaft und Zusammenhalt, von mutigen Entscheidungen und Kampfgeist. Kein einfacher Film, aber gutes, modernes deutsches Kino.
Blu-ray Extras:
Die Story (3 min)
Reality Check (3 min)
Behind the Scenes (2 min)
Soundtrack Video "Girls in the Bus" (2 min)
Soundtrack Video "Berlin Heist" (2 min)
Musikvideo LUVRE47 "Hinterm Block" (3 min)
Kino Trailer
8 Trailer zu weiteren Titeln
Hörfilmfassung für Blinde und Sehbehinderte
Wendecover
Ninas Filmwertung
Unbequeme Coming-of-Age-Story über vier Jugendliche, die abgehängt von der Gesellschaft über die Runden zu kommen versuchen.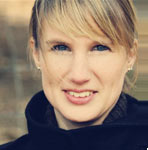 Leserwertung
Trailer
Cast & Crew