Stan Laurel – Filmedition 1
Snow Hawk | Dr. Pyckle and Mr. Pride | Frauds and frenzies | Mandarin Mix-Up
USA 1918-1925
FSK: ohne Altersbegrenzung
Länge: ca. 82 Min.
Studio: Joe Rock Comedies | Standard Photoplay Company | Big V Special Comedies
Vertrieb: e-m-s | Lichtspielhaus
Filmzine-Review vom 06.01.2010
Bevor sie das wohl bis heute berühmteste Komikerduo der Filmgeschichte wurden, waren Stan Laurel und Oliver Hardy, jeder für sich, bereits bekannte und beliebte Darsteller in zahlreichen Stummfilm-Produktionen.
Die kürzlich erschienenen Titel Stan Laurel – Filmedition 1 und Oliver Hardy – Filmedition 1 widmen sich eben diesen frühen Jahren der beiden Kultfiguren. Beide DVDs beinhalten bisher unveröffentlichte Kurzfilmklassiker aus den Jahren 1916 bis 1925. Die Bildqualität der Zelluloid-Originale variiert dabei von beindruckend gut bis gerade noch erträglich. Die Filme haben meist eine gute Viertelstunde Laufzeit und können wahlweise mit deutschen oder englischen Zwischentexttafeln betrachtet werden.

Trotz aller bereits erkennbarer Genialität und einigen sehenswerten weiteren Leinwandgrößen der Zeit wie Billy West oder Larry Semon, sind die Filme sicherlich in erster Linie für ausgemachte Freunde des Stummfilms und historisch ambitionierte Cineasten interessant. Fans der späteren großen Klassiker von Laurel & Hardy als Duo, dürfte das Material als reines Unterhaltungsformat inhaltlich etwas zu verstaubt sein.

Die technische Umsetzung der Veröffentlichung ist schlicht, und man wird das Gefühl nicht los, dass die thematisch getrennten Einzeltitel zu Stan und Olli auch problemlos auf einen, dann vielleicht noch interessanteren, gemeinsamen Silberling gepasst hätten.
Folgen
Der Held im Schnee (Snow Hawk | USA 1925, ca. 20 min.)
Dr. Pyckle und Mr. Pride (Dr. Pyckle and Mr. Pride | USA 1925, ca. 22 min.)
Betrug und Ekstase (Frauds and frenzies | USA 1918, ca. 22 min.)
Stan in Chinatown (Mandarin Mix-Up | USA 1924, ca. 18 min.)
Mikes Filmwertung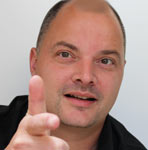 Leserwertung
Cast & Crew
Regie: Joe Rock, Larry Semon, Scott Pembroke
Schauspieler: Bill Hauber, Billy McCall, Glen Cavender, Julie Leonard, Larry Semon, Madge Kirby, Stan Laurel
Produzent(en): Albert E. Smith, Joe Rock, Larry Semon
Diese DVD/Blu-ray wurde uns vom Vertrieb e-m-s kostenlos zu Rezensionszwecken zur Verfügung gestellt. Unsere Bewertung ist davon jedoch nicht beeinflusst und gibt die unabhängige, persönliche Meinung des jeweiligen Rezensenten wieder.