The Dark Knight (Einzel-DVD)
USA 2008
FSK: ab 16 Jahren
Länge: ca. 146 Min.
Studio: Warner Bros.
Vertrieb: Warner
Filmzine-Review vom 31.12.2008
Dank der tatkräftigen Zusammenarbeit von Batman (Christian Bale), Bezirksstaatsanwalt Harvey Dent (Aaron Eckhart) und Polizeichef Gordon (Gary Oldham) geht es dem organisierten Verbrechen in Gotham City gehörig an den Kragen. Als mit dem Joker (Heath Ledger) plötzlich ein neuer diabolischer Bösewicht die Bühne betritt, wendet sich das Blatt…

Das hätten wohl selbst die kühnsten Optimisten nicht erträumt: Christopher Nolans zweites Batman-Abenteuer The Dark Knight wurde 2008 der alles dominierende Blockbuster des Jahres. Mit einem weltweiten Einspielergebnis von knapp einer Milliarde Dollar ist der dunkle Ritter inzwischen auf Platz vier der erfolgreichsten Filme aller Zeiten vorgerückt. Nimmt man nur die USA, dann hatte lediglich Titanic mehr Zuschauer vorzuweisen. Selbst im traditionell wenig Batman-freundlichen Deutschland setzte es Rekordwerte. Die Gründe für den Erfolg liegen auf der Hand: Regisseur Christopher Nolan gelang ein spektakulär unterhaltsames Epos mit psychologischem Tiefgang und ungemein hohen Schauwerten. Wie schon im Vorgänger Batman Begins lotet auch The Dark Knight die dunklen Aspekte dieser Figur aus, die im Gegensatz zu den meisten Comic-Helden fest in einem realistischen Umfeld verankert ist. Die eigentliche Sensation des Films ist aber natürlich Heath Ledgers Jahrhundert-Performance in der Rolle des Jokers. Meilenweit entfernt von der clownhaften überzogenen Darbietung von Jack Nicholson in Tim Burtons 1989er Version, verbreitet Ledgers Joker pure Anarchie. Der sadistische, durchgeknallte Chaos-Schurke wird von Ledger in dessen letzter Rolle brillant verkörpert und eine posthume Oscar-Nominierung wäre mehr als verdient. Neben dem schillernden Fiesling verblassen einige andere Nebenfiguren ein wenig, nur Aaron Eckhart als tragischer Two Face Harvey Dent hinterlässt ebenfalls einen fabelhaften Eindruck.

Bei Warner erscheint The Dark Knight in zweifacher Ausführung: Als blanke Einzel-DVD und als mäßig ausgestattete Special Edition mit mehreren kürzeren technikbezognenen Features. Angesichts des Erfolges dürfte eine fangerechte Edition wohl nur eine Frage der Zeit sein. Dann bitte aber den Tribut an Heath Ledger nicht vergessen.
Marcs Filmwertung
Der beste Blockbuster des Jahres mit einer monumentalen Joker-Performance von Heath Ledger.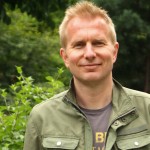 Leserwertung
Cast & Crew
Regie: Christopher Nolan
Schauspieler: Aaron Eckhart, Christian Bale, Eric Roberts, Gary Oldman, Heath Ledger, Maggie Gyllenhaal, Michael Caine, Morgan Freeman
Musik: Hans Zimmer, James Newton Howard
Produzent(en): Charles Roven, Emma Thomas, Christopher Nolan