Scream (4K UHD)
USA 2021
FSK: ab 16 Jahren
Länge: ca. 16 Min.
Vertrieb: Paramount Home Entertainment
VÖ: 30. April 2022
Der Ghostface-Killer meuchelt wieder in Woodsboro! Die junge Tara (Jenna Ortega), das erste Opfer, überlebt die Attacke schwer verletzt. Unterstützung bekommt sie von ihrer Schwester Sam (Melissa Barrera) und deren Freund Richie (Jack Quaid). Das Pärchen will nicht untätig bleiben und nimmt den Kontakt zum altgedienten Cop Dewey Riley (David Arquette) auf. Als die Mordserie weitergeht, werden auch Gale Weathers (Courteney Cox) und Sidney Prescott (Neve Campbell) unweigerlich in den Fall hineingezogen…
Dem 2015 verstorbenen Regisseur Wes Craven gelang das einmalige Kunststück, in drei aufeinanderfolgenden Jahrzehnten jeweils einen Horror-Klassiker für die Ewigkeit zu verfilmen: The Hills have Eyes in den 1970ern, Nightmare on Elm Street in den 80ern und eine Dekade später natürlich Scream. Mit dem Slasher schuf Craven einen Kultklassiker, der mit hartem Horror, parodistischen Zügen und einer reizvollen Meta-Ebene das Genre kräftig durcheinanderwirbelte. Nach vier – allesamt von Craven inszenierten – Fortsetzungen folgt nun unter der Regie des Duos Matt Bettinelli und Olpin Tyler Gillett (Ready or Not) zehn Jahre nach dem letzten Teil ein flottes Wiedersehen mit dem Ghostface-Killer (oder Killern?). Selbstbewusst verzichtet Scream auf die 5 im Titel, schließlich handelt es sich um ein "Re-Quel", also eine Mischung aus Reboot und Sequel, in der sich die Handlung hauptsächlich auf neue Charaktere konzentriert, aber in der Kontinuität des Originalfilms spielt und die alten Charaktere, die alle verehrt haben (Dewey, Gale und das ewige "Final Girl" Sidney), natürlich nicht vergisst. Dieser Ansatz gelingt recht überzeugend, angefangen bei der packenden Eröffnungsszene, einer starken Hommage an die Drew-Barrymore-Sequenz des Originals, bis zur obligatorischen nächtlichen Party, bei der es zum blutigen Gemetzel kommt. Mit überraschenden Wendungen, hinterhältigem Witz und harten Kills kann der Film den Spannungsbogen bis ins Finale retten. Insgesamt also ein überzeugender Franchise-Neustart, wenngleich es nicht alle "alten" Charaktere bis über die Ziellinie schaffen.
Die 4K UHD-Disc aus dem Hause Paramount bietet Detailreichtum in beeindruckender Qualität (z. B. bei der Ghostface-Maske) und eine sehr gute Farbwiedergabe. Nicht gerade auf dem neuesten Stand ist dagegen die dt. Tonspur (Dolby Digital 5.1), nur der englische Originalton verfügt über einen verlustfreien DTS-HD Master Audio-Track. Bei den Extras gibt's einen quicklebendigen Audiokommentar mit den Filmemachern und einige kürzere Featurettes wie z. B. die Wes Craven-Rückschau "Im Schatten des Meisters".
4k UHD & Blu-ray Extras:
Audiokommentar mit den beiden Regisseuren Matt Bettinelli-Olpin und Director Tyler Gillett, James Vanderbilt (Co-Autor/Co-Produzent), Guy Busick (Co-Autor) und Chad Villella (Executive Producer)
Entfallene Szenen (3 min)
Featurette: Neues Blut (7 min)
Featurette: Blutlinien (9 min)
Featurette: Im Schatten des Meisters (7 min)
Trailer zum Original Scream (1996)
Marcs Filmwertung
Smartes, spannendes und auch witziges Scream-"Requel" für eine neue Generation von Horror-Fans.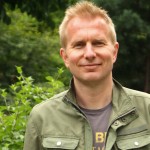 Leserwertung
Trailer
Cast & Crew
Regie: Matt Bettinelli-Olpin, Tyler Gillett
Schauspieler: Courteney Cox, David Arquette, Dylan Minnette, Jack Quaid, Jenna Ortega, Kyle Gallner, Melissa Barrera, Mikey Madison, Neve Campbell
Musik: Brian Tyler
Produzent(en): James Vanderbilt, William Sherak, Paul Neinstein