The Fog – Nebel des Grauens
The Fog
USA 1980
FSK: ab 16 Jahren
Länge: ca. 89 Min.
Studio: MGM-United Artists
Vertrieb: Studiocanal
Filmzine-Review vom 04.11.2018
Am Vorabend der Hundertjahrfeier des kleinen Küstenortes Antonio Bay geschehen unheimliche Dinge. Als plötzlich ein vom Meer herkommendes Nebelfeld den Ort einhüllt, geht es für die Bewohner um Leben und Tod…
Nur ein Jahr nach seinem Horror-Hit Halloween legte Regisseur John Carpenter mit The Fog – Nebel des Grauens eine weitere Genre-Perle nach. Im Gegensatz zum relativ blutigen Halloween geht es in The Fog aber sehr viel zahmer zur Sache. Der handwerklich beeindruckende Streifen lebt in erster Linie von einer unheimlichen Aura, die für eine permanente Gruselstimmung sorgt. Verlassene Straßen, ein einsamer Leuchtturm und natürlich der unheimliche Nebel, der wie von Geisterhand bewegt durch den Ort schleicht und ein tödliches Geheimnis mit sich trägt. Das ist alles sehr klassisch und ein wenig altmodisch, aber nicht minder gruselig. Große Stars spielen nicht mit, dafür aber die einzig wahre Scream-Queen Jamie Lee Curtis, die erstmals gemeinsam mit ihrer berühmten Mutter (Janet Leigh, Psycho) vor der Kamera stand. Die Hauptrolle besetzte Carpenter mit seiner damaligen Frau Adrienne Barbeau, die in der Rolle der Radiomoderatorin tapfer gegen die Piraten-Geister ankämpft.
Von der brandneuen 4K-Restaurierung von The Fog merkt man auf DVD nur bedingt etwas. Die überragende Bildqualität auf Basis des neuen 4K Materials macht sich dafür aber auf Blu-ray in jeder Einstellung bezahlt. Auch bei den Extras lohnt sich der Griff zur BD: Während die DVD lediglich zwei Audiokommentare im Gepäck hat, wird auf der Blu-ray mit einer neu produzierten Retro-Dokumentation in Spielfilmlänge und dem Featurette "The Shape of The Thing to Come: John Carpenter Un-filmed" über nie veröffentlichte Carpenter-Filme ein echtes Verwöhnprogramm angeboten.
DVD-Extras
Audiokommentar mit John Carpenter und Produzentin Debra Hill
Audiokommentar mit Adrienne Barbeau, Tom Atkins und Tommy Lee Wallace
Marcs Filmwertung
Stimmiges Schauer-Stück vom ehemaligen Horrorexperten Carpenter.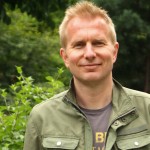 Leserwertung
[Gesamt:3 Durchschnitt: 4/5]
Cast & Crew