The Gambler
USA 2014
FSK: ab  12 Jahren
Länge: ca. 111 Min.
Studio: Paramount Pictures
Vertrieb: Paramount Pictures Home Entertainment
Filmzine-Review vom 10.06.2015
Uni-Professor Jim Bennett (Mark Wahlberg) treibt seine Spielsucht langsam in den finanziellen Ruin. Seine Schulden belaufen sich mittlerweile auf über 200.000 Dollar, doch Bennett gibt nicht auf und leiht sich weiter fleißig Geld bei halbseidenen Figuren wie dem Gangster Neville (Michael Kenneth Williams) oder dem abgebrühten Kredithai Frank (John Goodman). Aber auch das Geld, das er von seiner wohlhabenen Mutter (Jessica Lange) bekommt, ist in Windeseile verzockt. Da seine Gläubiger langsam ungeduldig werden, lässt er sich auf einen riskanten Deal ein…
Mark Wahlberg als Literatur-Professor, der mit seinen Studenten am Tag ausufernd über Shakespeare und Camus diskutiert und nachts seine obsessive Spielsucht auslebt? Dieser "Casting-Coup" darf getrost als ziemlich mutig bezeichnet werden, denn Wahlberg ist trotz einiger Achtungserfolge (The Departed) doch eher ein Mann fürs Grobe geblieben. Ursprünglich sollte Leonardo DiCaprio die Hauptrolle spielen und Martin Scorsese Regie führen, aber das nur am Rande. Wenn man sich also an der männlichen Hauptrolle nicht stört, ist der Weg frei für ein passables Zocker-Drama. Der Brite Rupert Wyatt, der letztes Jahr den ausgezeichneten Blockbuster Rise Of The Planet Of The Apes inszenierte, zeigt sich hier auch im kleineren Rahmen als versierter Filmemacher. Der Abstieg des fatalistischen Glückspielers wird in stimmungsvollen düsteren Bildern eingefangen und am Black Jack-Spieltisch geht's mitunter richtig spannend zur Sache. Die Intensität des Originals aus dem Jahr 1974 (damals mit James Caan) erreicht The Gambler indes nicht, dafür fehlt es den Bösewichten trotz eines gut aufgelegten John Goodman an Bedrohlichkeit.
In den Extras der Blu-ray werden in gleich zwei Beiträgen Unterschiede und Parallelen zwischen dem Remake und dem bereits angesprochenen Original (dt. Titel Spieler ohne Skrupel) erörtert. Dazu gesellen sich Features zum Drehort, den Kostümen sowie knapp eine halbe Stunde an entfernten/erweiterten Szenen.
Marcs Filmwertung
Mark Wahlberg zockt sich um Kopf und Kragen – solide Glücksspieler-Charakterstudie, nicht mehr, nicht weniger.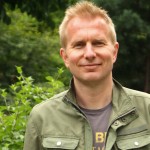 Leserwertung
Trailer
Cast & Crew
Regie: Rupert Wyatt
Schauspieler: Andre Braugher, Brie Larson, Jessica Lange, John Goodman, Mark Wahlberg, Michael Kenneth Williams
Musik: Jon Brion, Theo Green
Produzent(en): David Winkler, Irwin Winkler, Robert Chartoff, Stephen Levinson, Mark Wahlberg
Themen/Keywords
Glücksspiel, Remake, Zocker

Diese DVD/Blu-ray wurde uns vom Vertrieb Paramount Pictures Home Entertainment kostenlos zu Rezensionszwecken zur Verfügung gestellt. Unsere Bewertung ist davon jedoch nicht beeinflusst und gibt die unabhängige, persönliche Meinung des jeweiligen Rezensenten wieder.