The High Note
USA 2020
FSK: ab 0 Jahren
Länge: ca. 113 Min.
Vertrieb: Universal Pictures Germany GmbH
Filmzine-Review vom 09.09.2020
Maggie (Dakota Johnson) arbeitet als Personal Assistant für die alternde Soul-Diva Grace Davis (Tracee Ellis Ross) und ist gleichzeitig ihr größter Fan. Nach Feierabend mischt sie im Tonstudio heimlich die Songs ihres Idols neu ab, in der Hoffnung, sie von ihrem Können als Produzentin überzeugen zu können. Ihr Traum von der Produzenten-Karriere wird gleich doppelt befeuert, als sie in einem Supermarkt den talentierten David (Kelvin Harrison Jr.) kennenlernt und ihn überredet, seine Songs von ihr abmischen zu lassen. Grace steht derweil vor der schweren Entscheidung ihres nächsten Karriereschritts – Dauer-Show in Las Vegas, Greatest-Hits-Tour oder ein ganz neues Album…
Mit Late Night (mit Emma Thompson in der Hauptrolle einer arroganten Late Night Talkerin in den besten Jahren, die das drohende Karriereende abwenden will) drehte Regisseurin Nisha Ganatra letztes Jahr bereits eine leichtfüßige Dramödie über Frauen jenseits der 50 und ihre Position im Show-Biz. Parallelen zu The High Note, in dem Tracee Ellis Ross quasi ein Pendant ihrer eigenen Mutter Diana Ross spielt, sind unverkennbar. Die einst hypererfolgreiche Big Lady ist es gewohnt, hofiert zu werden. Doch würden sich die Fans des 90er-Jahre-Stars wirklich noch für neue Songs interessieren? Würde eine Vegas-Show nicht einer Selbstaufgabe gleichkommen? Musik-Afficionado Maggie glaubt zu wissen, was für ihre Chefin und Ikone das Beste ist – gleichzeitig würde sie nur allzu gern ihre eigenen Karriereziele verfolgen, doch welche Frau hat schon als Produzentin Erfolg? Die Identitätskrisen der beiden Frauen werden – wie sollte es anders sein – durch eine Love Story entgleist, denn in David findet Maggie nicht nur einen musikalischen Rohdiamanten, sondern kann sich auch privat seinem Charme nicht entziehen. Der Rest ist ein wenig Malen nach Zahlen und tut keinem weh, bleibt allerdings auch nicht länger in Erinnerung.
Blu-ray Extras:
Unveröffentlichte Szenen (25 min)
Das Dreamteam: Die Entstehung von The High Note (5 min)
Eine Legende entsteht: Die Grace-Davis-Story (4 min)
Like I Do: Original Musikvideo ( 3min)
Wendecover
Ninas Filmwertung
Harmloses Feelgood-Movie über Erfolge, Chancen und Entscheidungen im Musik-Business von L.A.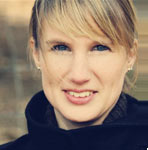 Leserwertung
Trailer
Cast & Crew