The Sea of Trees
USA 2015
FSK: ab 12 Jahren
Länge: ca. 107 Min.
Studio: Netter Productions, Waypoint Entertainment
Vertrieb: Ascot Elite Home Entertainment
Filmzine-Review vom 19.01.2017
Der amerikanische Mathematiker Arthur Brennan (Matthew McConaughey) reist nach Tokio und besucht dort am Fuße des Fuji den Aokigahara-Wald bzw. den sogenannten "Selbstmörder-Wald", um sein Leben zu beenden. Bevor er jedoch seinen tödlichen Pillen-Mix zu sich nimmt, trifft er auf einen stark verletzten japanischen Geschäftsmann (Ken Watanabe), der seine Suizid-Mission abgebrochen hat und im Wald umherirrt. Die beiden Männer schöpfen neue Lebenskraft, scheinen aber keinen Ausweg aus dem labyrinthartigen riesigen Wald finden zu können…
Auch wenn er bisher "lediglich" für den Oscar (Good Will Hunting) nominiert wurde, gehört Gus Van Sant ohne jede Frage zu den anerkanntesten Regie-Auteuren der Gegenwart. Aber Van Sant macht es seinem Publikum nicht immer einfach und eckt gerne an. Man erinnert sich beispielsweise nur ungerne an das überflüssige 1:1 Psycho-Remake aus den späten 90ern. Für sein neuestes Werk The Sea of Trees wurde der einstige Gewinner der Goldenen Palme (für Elephant) vor zwei Jahren in Cannes fast schon leidenschaftlich von der Bühne gebuht. Aber gemach, ganz so schlecht ist der mystisch angehauchte und mit fernöstlichen Lebensweisheiten unterfütterte Mix aus Selbstfindungsdrama und sentimentaler Trauerbewältigung nun auch nicht. McConaughey wird in der Hauptrolle nicht wirklich gefordert und die Szenen, in denen er zusammen mit Ken Watanabe hilflos durch den berüchtigten Wald purzelt und ständig irgendeinen Abhang herunterfällt, sind recht absurd. Deutlich besser gelungen sind die Rückblenden in seine gescheiterte Vergangenheit mit einer großartigen Naomi Watts als schwer kranke Ehefrau.
Marcs Filmwertung
Mystisch angehauchter Mix aus Selbstfindungsdrama und sentimentaler Trauerbewältigung, nicht so schlecht wie sein Ruf.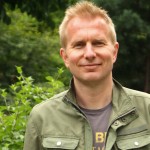 Leserwertung
[Gesamt:4 Durchschnitt: 3.5/5]
Trailer
Cast & Crew
Diese DVD/Blu-ray wurde uns vom Vertrieb Ascot Elite Home Entertainment kostenlos zu Rezensionszwecken zur Verfügung gestellt. Unsere Bewertung ist davon jedoch nicht beeinflusst und gibt die unabhängige, persönliche Meinung des jeweiligen Rezensenten wieder.