The Paperboy
USA 2012
FSK: ab 16 Jahren
Länge: ca. 107 Min.
Studio: Millennium Films
Vertrieb: Planet Media Home Entertainment | Studiocanal
Filmzine-Review vom 30.07.2013
Florida 1969: Journalist Ward Jansen (Matthew McConaughey) kehrt mit Co-Reporter Yardley Acheman (David Oyelowo) zurück in seine kleine Heimatstadt Lately, um die Unschuld des verurteilten Mörders Hillary Van Wetter (John Cusack) zu beweisen. Mit Hilfe der Verlobten Charlotte Bless (Nicole Kidman) versucht Ward, an mögliche Beweise zu kommen. Doch Charlotte kennt den Redneck-Killer nur aus Briefen. Wards jüngerer Bruder Jack (Zac Effron), der bei der Recherche unterstützen soll, verfällt der aufreizenden Blondine im Handumdrehen…
So schnell kann's gehen: Nachdem Filmemacher Lee Daniels für sein Großstadt-Drama Precious – Das Leben ist kostbar (zur Review) von allen Seiten in den Himmel gelobt und sogar für den Oscar nominiert wurde, gab's für den Nachfolger The Paperboy bei der Cannes-Premiere jede Menge Buhrufe. Die Kritiker-Schelte kann man jedoch als heillos überzogen bewerten, denn die Verfilmung des gleichnamigen Romans von Pete Dexter hat durchaus ihre Vorzüge. Vielleicht liegt es an der Erwartungshaltung: Als Thriller ist der Streifen auch aufgrund des stellenweise umständlichen Plots sicherlich nicht spannend genug, doch als hitzige Mischung aus Coming-Of-Age-Geschichte und Gesellschaftsportrait kann The Paperboy durchaus überzeugen. Das größte Pfund dürfte neben der stimmig-schwülen Florida-Atmosphäre jedoch die durchweg famose Besetzung sein. Zugpferd Nicole Kidman trumpft als trashig-vulgäre Sexbombe auf, die in der skandalträchtigsten Szene Zac Efron nach einem Quallenbiss kurzerhand eine Urin-Kur verabreicht. Auch der Rest des Ensembles spielt glänzend, etwa Matthew McConaughey als Star-Schreiberling mit schmerzhaftem Coming Out, John Cusack als ziemlich widerwärtiger Psychopath und Macy Gray in der Erzähler-Rolle des schwarzen Hausmädchens.
Da The Paperboy auf 16mm gedreht wurde, ist das Bild der Blu-ray in einigen Szenen doch recht grobkörnig. Die Extras sind abgesehen von den Interviews mit allen Stars und dem Regisseur durchschnittlich interessant.
Marcs Filmwertung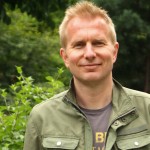 Leserwertung
Cast & Crew
Themen/Keywords
Film Noir
Diese DVD/Blu-ray wurde uns vom Vertrieb Studiocanal kostenlos zu Rezensionszwecken zur Verfügung gestellt. Unsere Bewertung ist davon jedoch nicht beeinflusst und gibt die unabhängige, persönliche Meinung des jeweiligen Rezensenten wieder.