The Who – Quadrophenia – Live in London
GB 2013
FSK: ab 6 Jahren
Länge: ca. 126 Min.
Studio: Yearhour Limited
Vertrieb: Universal Music
Filmzine-Review vom 13.06.2014
Für überzeugte The Who-Fans dürfte an dieser Veröffentlichung wohl kein Weg vorbeiführen, egal wie vollgepackt die Regalecke mit den Liveaufnahmen bereits ist. Denn das am 08. Juli 2013 anlässlich der Tour zum 40. Quadrophenia-Jubiläum aufgezeichnete Abschlusskonzert in London bietet für den geneigten Alt-Mod schlicht zuviel Gutes. Neben der bestens aufgelegten Band haben die Herren Townshend und Daltrey an der Bühnenfront einen goldenen Tag erwischt und belegen eindrucksvoll, dass man auch mit siebzig Lenzen auf dem Buckel durchaus noch glaubhaft rocken kann.

Mittels eingeflochtener historischer Video-Snippets zu praktisch jedem Song schwappt sogar ein wenig der rebellischen Energie aus den goldenen Jahren mit dem viel zu früh verstorbenen Schlagzeug-Genius Keith Moon († 1978) und John Entwistle († 2002) am Bass, auf die gut geölte Rentnerbühne und führt zu auffallend starken Darbietungen z.B. von "The Punk And The Godfather", "Doctor Jimmy", "The Real Me" und "Love Reign O'er Me".

Die saubere technische Umsetzung und eine die komplette Rockoper des legendären 1973er-Doppelalbums umfassende Setlist sowie sechs Klassiker in der Bonus-Zugabe tun ihr übriges.
Mikes Filmwertung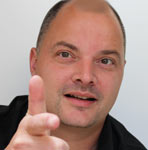 Leserwertung
Cast & Crew
Diese DVD/Blu-ray wurde uns vom Vertrieb Universal Music kostenlos zu Rezensionszwecken zur Verfügung gestellt. Unsere Bewertung ist davon jedoch nicht beeinflusst und gibt die unabhängige, persönliche Meinung des jeweiligen Rezensenten wieder.