Vier Brüder (Special Collector's Edition)
Four Brothers
USA 2005
FSK: ab 16 Jahren
Länge: ca. 104 Min.
Studio: Paramount Pictures
Vertrieb: Paramount Home Entertainment
Filmzine-Review vom 07.05.2006
Nachdem Evelyn Mercer bei einem Supermarkt-Überfall brutal ermordet wird, schenkt die Detroiter Polizei dem Fall keine sonderlich große Aufmerksamkeit. Ihre vier Adoptiv-Söhne Bobby Mercer (Mark Wahlberg), Angel (Tyrese Gibson), Jeremiah (André Benjamin) und Jack (Garrett Hedlund) starten auf eigene Faust die Ermittlungen und entdecken etliche Ungereimtheiten…

Mit dem Ghettodrama Boyz'n the Hood – Jungs im Viertel gelang John Singleton Anfang der 90er ein kraftvolles Debüt, das den damals 23-jährigen Regisseur zum großen Hoffnungsträger des neuen schwarzen Kinos werden ließ. Diese Erwartungen konnte Singleton im weiteren Verlauf seiner Karriere nie erfüllen. Was folgte, waren meist durchschnittliche Actionstreifen aus der Hochglanzecke (Shaft, 2 Fast 2 Furious). Das Rachedrama Vier Brüder macht diesbezüglich keine große Ausnahme. Der routiniert inszenierte Film, der als moderner Großstadtwestern konzipiert ist, verfügt abgesehen von einer wilden Autoverfolgungsjagd auf den schneebedeckten Straßen Detroits über wenige Highlights. Das Zusammenspiel der vier Brüder ist zwar stellenweise durchaus anrührend, etwa wenn sich die vier wie kleine Jungs im Badezimmer balgen, doch diese besonderen Momente sind rar gesäht. Ganz schwach: Der sonst so verlässliche Oberbösewicht Chiwetel Ejiofor, der mit seinem Overacting eher in eine schrille Comicverfilmung passen würde.

Die Special Collector's Edition von Paramount bietet u.a. vier Behind The Scenes-Features, in denen Singleton und seine Mitstreiter immer wieder den modernen Western-Aspekt von Vier Brüder herausstellen. Ansonsten gibt's noch zahlreiche Deleted Scenes, u.a. mit einer heftigen alternativen Mordsequenz. Sound und Bild der DVD sind erwartungsgemäß nahezu makellos.
Marcs Filmwertung
Routinierter Rache-Thriller aus der eisigen Winterlandschaft Detroits.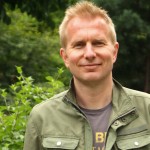 Leserwertung
[Gesamt:

0

Durchschnitt:

0

/5]
Cast & Crew
Diese DVD/Blu-ray wurde uns vom Vertrieb Paramount Home Entertainment kostenlos zu Rezensionszwecken zur Verfügung gestellt. Unsere Bewertung ist davon jedoch nicht beeinflusst und gibt die unabhängige, persönliche Meinung des jeweiligen Rezensenten wieder.