Wenn der Wind weht (2-Disc Mediabook)
When the Wind Blows
GB 1986
FSK: ab 6 Jahren
Länge: ca. 84 Min.
Vertrieb: Turbine Medien GmbH
Filmzine-Review vom 12.09.2019
Die beiden Rentner Jim und Hilda leben ein beschauliches Landleben im britischen Sussex. Die Kinder sind aus dem Haus und die beiden erfreuen sich an ihrer alltäglichen Routine. Als die Regierung vor einem möglichen Nuklearangriff warnt, will Jim alles richtig machen und auf alles optimal vorbereitet sein. Anhand der offiziell ausgegebenen Broschüren macht er das kleine Cottage vermeintlich atombombensicher und baut im Wohnzimmer einen Unterschlupf…
Gerade sorgt die großartige HBO-Produktion Chernobyl für Furore und rückt die Nuklearthematik wieder in den popkulturellen Fokus. Da kommt die Neuauflage von Wenn der Wind weht genau zur richtigen Zeit. When the Wind Blows (mit Titelsong von David Bowie und Filmmusik von Roger Waters) ist die Verfilmung eines Comics des britischen Illustrators Raymond Briggs. Die bezaubernde Mischung aus Stop-Motion, Zeichentrick und Realfilm erzählt von den akribischen Vorbereitungen eines putzigen Rentnerpaares von geradezu kindlicher Naivität. Immer wieder muss man über ihre Dialoge und Überlegungen schmunzeln. Immerhin seien sie schon kriegserfahren, da kann sie so eine Bombe jetzt auch nicht weiter aus der Fassung bringen. Nur die Vorhänge sollten möglichst nicht schmutzig werden und Jim soll doch bitte nicht die guten Kissen für seinen Verschlag nutzen, den er aus ein paar Holztüren an der Wohnzimmerwand zusammenzimmert. Die Türen hat er spezifikationsgemäß im korrekten Winkel aufgestellt, sie sollten daher optimalen Schutz bieten, die Zeit könne man sich mit Rätseln oder Spielen vertreiben. Es ist eigentlich erstaunlich, wie viel Platz für Humor dieses Thema hier lässt – bis, ja bis einem dann das Lachen im Halse stecken bleibt, als die Bombe tatsächlich kommt, das Haus verwüstet, es draußen nicht mehr richtig hell wird, die beiden keinen Strom und kein Wasser mehr haben und sich allmählich die ersten gesundheitlichen Probleme bemerkbar machen, welche die beiden selbstverständlich nicht als Strahlenkrankheit erkennen. Fast fühlt man sich von den Ereignissen ebenso überrannt wie Jim und Hilda, denn ihr unerschütterlicher Optimismus war irgendwie ansteckend.
Turbine Medien hat diesem Schmuckstück ein liebevoll und üppig ausgestattetes Mediabook spendiert, das auf eine Stückzahl von 2000 limitiert ist. Neben einem ungeheuer informativen Audiokommentar sind ausführliche und sehenswerte Dokumentationen und Interviews mit an Bord, die das Herz jedes Animations-, Klassiker- und Filmfans höher schlagen lassen.
Blu-ray & DVD Extras:
Audiokommentar mit First Assistant Editor Joe Fordham & Filmhistoriker Nick Redman
Dokumentation "Jimmy Murakami: Non-Alien" (77 min)
Making-of-Dokumentation "The Wind and the Bomb" (25 min)
Interview mit Raymond Briggs (14 min)
Deutscher Vorspann (4 min)
3 internationale Trailer
Buchteil mit Text von Tobias Hohmann (24 Seiten)
Ninas Filmwertung
Gleichermaßen liebenswerter wie beklemmender britischer Animationsklassiker – ein wahres Filmjuwel in einer hochwertigen Limited Edition.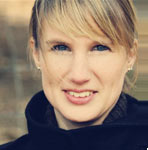 Leserwertung
Cast & Crew