Werewolves Within
USA 2021
FSK: ab 16 Jahren
Länge: ca. 96 Min.
Vertrieb: EuroVideo Medien GmbH
Filmzine-Review vom 12.02.2022
Ranger Finn (Sam Richardson) wird in das Provinzstädtchen Beaverton versetzt, dessen Einwohner sich wegen des geplanten Baus einer Gaspipeline in den Haaren liegen. Außerdem häufen sich merkwürdige Todesfälle – hinter vorgehaltener Hand sprechen einige sogar von einem Gestaltwandler, der hier sein Unwesen treibt. Als während eines Schneesturms alle Mann in einem Gasthof von der Außenwelt abgeschnitten sind und noch mehr Leichen auftauchen, liegen die Nerven blank. Zusammen mit Postbotin Cecily (Milana Vayntrub) versucht Finn, weiteres Gemetzel zwischen der aufgebrachten Meute zu verhindern – und vor allem herauszufinden, ob womöglich einer von ihnen sich nachts in eine reißende Bestie verwandelt…
Werevolves Within ist die filmische Adaption des gleichnamigen Virtual-Reality-Games aus dem Hause Ubisoft. Das Ratespiel lässt in bester Agatha-Christie-Manier alle Beteiligten irgendwie verdächtig erscheinen. Die Horrorelemente sind eher dezent, der Schwerpunkt liegt eindeutig im komödiantischen Bereich – Edgar Wright (Shaun of the Dead) lässt grüßen. Die überzeichneten Figuren bedienen alle gängigen Klischees: die Konservativen, die Hillibillys, die schwulen Achtsamkeitsgurus… bewaffnet sind sie aber so ziemlich alle. Das macht die Ausgangslage für Ranger Finn nicht unbedingt entspannter und sorgt für die eine oder andere hysterische Begegnung. Den mysteriösen Werwolf bekommen wir erst kurz vor Schluss zu Gesicht, als sich das Feld der Verdächtigen deutlich gelichtet hat. Der gut aufgelegte Cast hilft über einige Schwächen hinweg und macht den Mystery-Krimi zu einer kurzweiligen Angelegenheit. Wer aber auf blutige Action hofft, ist hier falsch.
Blu-ray Extras:
Dt. Trailer zum Film
Trailer zu 3 weiteren Titeln
Ninas Filmwertung
Agatha Christie meets Edgar Wright: kurzweiliger Werwolf-Whodunnit mit einem gut aufgelegten Ensemble.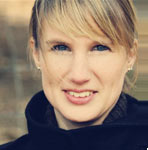 Leserwertung
Trailer
Cast & Crew
Regie: Josh Ruben
Schauspieler: Cheyenne Jackson, George Basil, Harvey Guillén, Michael Chernus, Michaela Watkins, Milana Vayntrub, Sam Richardson, Wayne Duvall
Musik: Anna Drubich
Produzent(en): Andrew Lieberman, Benjamin Wiessner, Jason Altman, Margaret Boykin, Matt Miller, Natalie Metzger, Sam Richardson