A War
Krigen
Dänemark 2015
FSK: ab 12 Jahren
Länge: ca. 115 Min.
Studio: Nordisk Film Production, AZ Celtic Films
Vertrieb: Studiocanal
Filmzine-Review vom 09.09.2016
Afghanistan, Provinz Helmand: In der Nähe einer Taliban-Hochburg patrouillieren dänische ISAF-Einheiten unter Führung von Kommandeur Claus M. Pedersen (Pilou Asbæk) die Dörfer. Nachdem ein dänischer Soldat erst vor Kurzem ums Leben kam, ist die Stimmung extrem angespannt. Bei einem neuerlichen Anschlag der Taliban trifft Pedersen eine folgenschwere Entscheidung: Um einen schwer verwundeten Soldaten zu retten, ordnet er einen verhängnisvollen Luftschlag an, bei dem zahlreiche Zivilisten, darunter 8 afghanische Kinder, sterben. Pedersen wird nach seiner Rückkehr von seinem Posten enthoben und angeklagt. In Dänemark leiden derweil Claus' Ehefrau Maria (Tuva Novotny) und ihre drei Kinder schwer unter der Abwesenheit des Vaters…
Erst vor kurzem haben wir hier im Filmzine 13 Hours – The Secret Soldiers of Benghazi besprochen, ein gleichwohl extrem spannender wie reißerischer Kriegsfilm amerikanischer Prägung. Mit A War erscheint nun ein europäischer Gegenentwurf, der sich ganz ohne Spektakel mit dem schwierigen Genre auseinandersetzt. Dank Handkamera, verhaltenem Soundtrack und unaufdringlicher schauspielerischer Darstellungen erreicht das vielschichtige Drama von Tobias Lindholm fast schon einen quasi-dokumentarischen Realismus. In den zentralen moralischen Fragen nach Schuld und Verantwortung bleibt A War bewusst neutral, hier muss sich der Zuschauer seine eigene Meinung bilden. Bei den diesjährigen Oscars war das komplexe Werk in der Rubrik "Bester fremdsprachiger Film" nominiert, musste sich aber von dem nicht minder beeindruckenden ungarischen Beitrag Son of Saul geschlagen geben.
Die Blu-ray enthält leider nur ein Mini-Making of mit kurzen Statements des Regisseurs und der Hauptdarsteller.
Marcs Filmwertung
Komplexe, beklemmend realistische Mischung aus Kriegsfilm und Gerichtsdrama.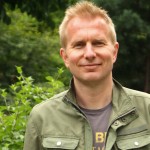 Leserwertung
Trailer
Cast & Crew
Diese DVD/Blu-ray wurde uns vom Vertrieb Studiocanal kostenlos zu Rezensionszwecken zur Verfügung gestellt. Unsere Bewertung ist davon jedoch nicht beeinflusst und gibt die unabhängige, persönliche Meinung des jeweiligen Rezensenten wieder.