Angel Has Fallen
USA 2019
FSK: ab 16 Jahren
Länge: ca. 16 Min.
Vertrieb: Universum Film
Filmzine-Review vom 15.01.2020
Bei einem Drohnenangriff wird US-Präsident Allan Trumbull (Morgan Freeman) lebensgefährlich verletzt und fällt ins Koma. Die Terroristen schieben den Anschlag ausgerechnet Secret Service Agent Mike Banning (Gerard Butler) in die Schuhe, der die Attacke auch nur knapp überlebt hat. Verfolgt von CIA und Co muss der Profi nun undercover die wahren Drahtzieher ausfindig machen…
Wie schon die beiden Vorgänger (Olympus has fallen & London has fallen) garantiert auch der nunmehr dritte Teil Angel Has Fallen im Großen und Ganzen passable B-Reißer-Unterhaltung. Gerald Butler ist in seiner Paraderolle als Top-Leibwächter sichtlich gealtert, räumt aber seine Gegner gewohnt effizient und mit tödlicher Präzision aus dem Weg. Unterstützung erhält er diesmal von seinem Filmvater Nick Nolte, der als zauseliger Vietnam-Veteran den einen oder anderen explosiven Trick auf Lager hat und sich am Ende natürlich auch wieder mit dem verlorenen Sohnemann versöhnt. Einige andere Casting-Entscheidungen sind zumindest merkwürdig, so tritt Ex-Vize-Präsident Morgan Freeman in die Fußstapfen von Aaron Eckhart, der sich bei den Vorgängern eigentlich immer nett mit Butler gekabbelt hat und in Ansätzen für Humor sorgte. Ehefrau Lea wird nun ohne große Erklärungen von Piper Perabo (statt Radha Mitchell) gespielt, hat aber nicht besonders viel zu tun. Die Bad Guys sind ohne zu viel zu verraten schnell ausgemacht, allen voran der vermeintliche Söldner-Freund Danny Huston, dessen einschlägige Filmographie sich einfach nicht von der Hand weisen lässt. Das überwiegend vorhersehbare Drehbuch bedient sich zu oft beim 90er-Klassiker Auf der Flucht. Regisseur Ric Roman Waugh (Shot Caller) setzt aber im Vergleich zu den Vorgängern auf weniger übertriebenen Action-Unsinn und inszeniert das krachende Finale im Krankenhaus erstaunlich nüchtern und ganz ohne dick aufgetragenes Pathos.
Das Bild der Blu-ray ist wie es sich gehört knackig scharf. Leider werden dadurch auch immer wieder einige schwächere Green Screen-Effekte direkt enttarnt. Das Bonusmaterial (HD) ist mit insgesamt neun Featurettes, in denen fast sämtliche Stars zu Wort kommen, erfreulich umfangreich.
Blu-ray Extras:
Even Heroes Fall -- The Story (9 min)
Someone to Watch Over Me -- New Blood (13 min)
Calling All Angels -- Casting (19 min)
True Faith -- Authenticity (13 min)
Fight for You -- Stunts & Action (10 min)
Earth Angel -- Recreating DC (6 min)
Angel Declassified: Drone Attack (3 min)
Angel Declassified: Truck Chase (3 min)
Angel Declassified: Zero Gravity (2 min)
2 Trailer zum Film
Trailer zu 6 weiteren Titeln
Wendecover
Marcs Filmwertung
Im Großen und Ganzen passable B-Reißer-Unterhaltung mit Gerald Butler ist seiner Paraderolle.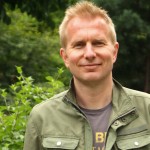 Leserwertung
[Gesamt:4 Durchschnitt: 3.5/5]
Trailer
Cast & Crew
Regie: Ric Roman Waugh
Schauspieler: Danny Huston, Gerard Butler, Jada Pinkett Smith, Lance Reddick, Morgan Freeman, Nick Nolte, Piper Perabo, Tim Blake Nelson
Musik: David Buckley
Produzent(en): Alan Siegel, John Thompson, Les Weldon, Gerard Butler, Yariv Lerner