Criminal Squad
Den of Thieves
USA 2018
FSK: ab 16 Jahren
Länge: ca. 119 Min.
Vertrieb: Concorde Home Entertainment
Filmzine-Review vom 19.06.2018
Ex-Knacki Ray Merrimen (Pablo Schreiber) und seine Gang haben sich in Los Angeles auf Bankräube spezialisiert. Ein riskanter Überfall auf die schwer gesicherte Federal Reserve Bank soll der Bande den großen Jackpot bescheren. Doch längst haben der wenig zimperliche Detective Nick (Gerard Butler) und seine Spezialeinheit Lunte gerochen. Über den Fluchtfahrer Donnie (O'Shea Jackson) haben sie sogar einen Informanten in Rays Gang, den sie gezielt unter Druck setzen können…
Mangelnde Ambitionen kann man Christian Gudegast wahrlich nicht vorwerfen, denn als Vorbild für Criminal Squad hat sich der Debütregisseur Michael Manns Jahrhundertfilm Heat auserkoren. Gudegast, bekannt für seine hochtourigen Drehbücher (z.B. London Has Fallen), stellt hier ein Duell zweier vermeintlicher Masterminds in den Vordergrund, die beide auf der jeweils anderen Seite des Gesetzes stehen, sich aber charakterlich kaum unterscheiden. Nur, die schwer aufgepumpten Pablo Schreiber (aus Orange is the New Black) und Gerard Butler sind eben kein Traumpaar wie Al Pacino und Robert De Niro. Auf darstellerische Tiefen oder Nuancen wird kein Wert gelegt: Hier zählen ausschließlich die größte Wumme, der coolste Spruch oder die dicksten Eier. Das vergleichsweise üppige Budget und der ewig faszinierende Schauplatz Los Angeles lassen zumindest einige sehr reizvolle Action-Schauwerte zu, mit intensiven Feuergefechten, die die Metropole in ein Kriegsgebiet verwandeln. Erstaunlich: Anbieter Concorde hat den Film in Deutschland um mehr als 15 Minuten gekürzt in die Kinos gebracht. Die fehlenden Szenen machen den Streifen leicht unrund, besonders die vielen Nebenfiguren bleiben blass. Wer das komplette Paket sehen möchte, also die internationale Kinofassung, eine fast zweieinhalbstündige Unrated-Version und die dt. Kinofassung, muss zur 2 Disc Special Edition Blu-ray greifen.
Extras:
Dt. Kinofassung
Alternatives Ende (5 min)
Making Of (2 min)
2 dt. Trailer zum Film & 2 Original Trailer
Trailer zu 4 weiteren Titeln
Wendecover
Marcs Filmwertung
Raue, testosterongetränkte LA-Gangster-Action, die sich ausgiebig bei "Heat" bedient.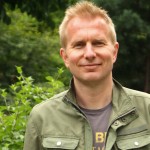 Leserwertung
Trailer
Cast & Crew