Bullet Train
USA 2022
FSK: ab 16 Jahren
Länge: ca. 126 Min.
Vertrieb: Sony Pictures Home Entertainment
Filmzine-Review vom 21.10.2022
Eine Gruppe von überwiegend durchgeknallten Auftragskillern sitzt zusammen mit dem Opfer einer Entführung und einem Koffer voller Geld im japanischen Hochgeschwindigkeitszug Shinkansen, der unterbrochen von kurzen Stopps auf die Endstation zurast, an der sie der legendäre Unterweltboss White Death (Michael Shannon) erwartet. Mittendrin ist auch "Ladybug" (Brad Pitt), der dem Duo Tangerine (Aaron Taylor-Johnson) und Lemon (Brian Tyree Henry) den Geldkoffer abnehmen soll. Doch ganz so einfach ist der Auftrag nicht und schnell stapeln sich im Zug die Leichen…
Deadpool 2, Fast & Furious: Hobbs & Shaw, John Wick: In Hollywood ist der ehemalige Stuntkoordinator David Leitch derzeit die größte Nummer in Sachen Krawall. Mit Bullet Train, einem Mix aus Action und aberwitziger Comedy, drückt Leitch abermals mit voller Kraft auf das Gaspedal. Das Ergebnis kann sich sehen lassen, denn das hyperaktive Tempo, die gut choreografierten Fights sowie die teils schrägen Dialoge (mit ein bisschen viel Möchtegern-Tarantino-Flair) lassen während der zwei Stunden Laufzeit keine Langeweile zu. Trotzdem wird man das Gefühl nicht los, dass hier noch mehr drin gewesen wäre. Gerade wenn man Bullet Train mit ähnlich konzipierten Over-The-Top-Klassikern wie Snatch vergleicht, fehlt hier doch das gewisse Etwas. Als eher gutmütiger Killer hat Brad Pitt einen ähnlich lustigen Auftritt wie einst als nuschelnder irischer Traveller. Dazu bietet der Film eine Menge hochkarätiger Cameos (Michael Shannon, Sandra Bullock, Zazie Beetz, Channing Tatum), die das Interesse zumindest kurzzeitig aufpeppen. Mit Ausnahme von Andrew Koji (aus dem Serienhit Warrior) fehlen bei der Besetzung jedoch erstaunlicherweise japanische Schauspieler, wodurch sich ähnlich wie vor ein paar Jahren bei Ghost in the Shell der Vorwurf des "Whitewashing" aufdrängte.
Blu-ray Extras:
Audiokommentar mit David Leitch, Kelly McCormick & Zak Olkewicz
Ausgewählte Stunt-Prävisualisierungen (4 min)
Outtakes & Pannen (3 min)
Entdecke, was du übersehen hast: Easter Eggs (4 min)
Ausgebildete Profis: Der Cast (7 min)
Alle an Bord des Schmerz-Zugs: Stunts (5 min)
Bullet Train Goes Off the Rails (5 min)
Mission erfüllt: Das Making-of von Bullet Train (6 min)
Marcs Filmwertung
Rasanter Mix aus Hochgeschwindigkeits-Action und Killer-Klamauk mit einem gewohnt lässigen Brad Pitt in der Hauptrolle.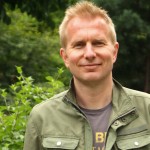 Leserwertung
Trailer
Cast & Crew
Regie: David Leitch
Schauspieler: Aaron Taylor-Johnson, Andrew Koji, Brad Pitt, Brian Tyree Henry, Hiroyuki Sanada, Joey King, Logan Lerman, Michael Shannon, Sandra Bullock, Zazie Beetz
Musik: Dominic Lewis
Produzent(en): Antoine Fuqua, David Leitch, Kelly McCormick