Ghost in the Shell
USA 2016
FSK: ab 16 Jahren
Länge: ca. 107 Min.
Studio: Paramount Pictures, Dreamworks
Vertrieb: Universal Pictures Home Entertainment
Filmzine-Review vom 19.08.2017
Major Mira Killian (Scarlett Johansson) ist ein weiblicher Cyborg: Ihren künstlichen Körper, eine Hightech-Maschine mit überlegenen Kampfkräften, steuert sie mit ihrem menschlichen Gehirn, das aber nur noch Fragmente ihres früheren Lebens abgespeichert hat. Für die Anti-Terroreinheit 9 macht die Agentin Jagd auf Cyber-Terroristen. Als ein geheimnisvoller Super-Hacker namens Kuze (Michael Pitt) andere Cyborgs dazu manipuliert, Ingenieure der Firma Hanka Robotics aus dem Weg zu räumen, wird Major mit ihrer eigenen Vergangenheit konfrontiert…
Mamoru Oshiis Mangaverfilmung Ghost in the Shell aus dem Jahr 1995 gilt seit längerem als Anime-Meisterwerk, das u.a die Wachowskis zu ihren Matrix-Filmen inspirierte. Rupert Sanders (Snow White and the Huntsman) orientiert sich in seiner teuren Live-Action Hollywood-Adaption sowohl an Masamune Shirows Original-Manga von 1989, lässt aber viel Raum für eigene Interpretationen. Mit angemessener Ernsthaftigkeit nähert sich Ghost in the Shell der Frage nach menschlicher Existenz und Identität, spätestens seit Blade Runner eines der Leitmotive des Science Fiction-Genres. Als Hybrid aus Mensch und Maschine agiert Scarlett Johansson wohl gewollt sehr kontrolliert und unnahbar, was eine Identifizierung mit der Hauptfigur nicht immer einfach macht. Fast leidet man mit ihrem Partner Batou (starker Auftritt: der Däne Pilou Asbæk aus GoT) mehr mit, als dieser nach einem Anschlag seine "neuen" Cyber-Augen bekommt.
Visuell findet Regisseur Sanders für die totale Technisierung der düsteren Zukunftswelt betörende Bilder mit Unmengen von Details. Mal schauen, wie sich die kommende Blade Runner-Fortsetzung im direkten Vergleich schlägt.
Auf Blu-ray sollte man bei Ghost in the Shell unbedingt zur 3D-Fassung greifen. Das Design der futuristischen, Tokio-ähnlichen Riesenstadt mit den gigantischen Werbe-Hologrammen sieht wahrlich beeindruckend aus. Auch ohne Pop Out-Effekte gehört der Titel dank der sensationell räumlichen Tiefe zu den besten 3D-Vertretern seit James Camerons Avatar. Kernstück der Extras ist ein halbstündiges Making of ("Verkabelte Menschheit"), das u.a. die visuellen Effekte, Stunts, Design und die inhaltlichen Themen behandelt.
Marcs Filmwertung
Kein Meilenstein wie das Original, aber besonders im 3D-Format ein visuell phantastisch umgesetzter SciFi-Trip.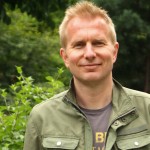 Leserwertung
[Gesamt:4 Durchschnitt: 4/5]
Trailer
Cast & Crew