Die Fürsten der Dunkelheit
Prince of Darkness
USA 1987
FSK: ab 16 Jahren
Länge: ca. 102 Min.
Vertrieb: Studiocanal
Filmzine-Review vom 21.11.2018
Auf Drängen eines katholischen Priesters treffen sich einige Studenten und Wissenschaftler in einer verfallenen Kirche in Los Angeles. Sie sollen eine mysteriöse grüne Substanz analysieren. Schnell wird klar, dass hinter der Flüssigkeit die Ankunft eines apokalyptischen uralten Anti-Gottes lauert…
Nach den Erfolgen der späten 1970er und frühen 1980er leitete Die Fürsten der Dunkelheit den Übergang zu den überwiegend schwachen Werken von Horror-Großmeister John Carpenter ein. Prince of Darkness, so der Originaltitel, kränkelt vor allem an dem schwachen Drehbuch, das Carpenter unter dem Pseudonym Martin Quartermass selber vermurkst hat. Die pseudowissenschaftlichen Diskussionen über Glaube und Religion zwischen dem Priester (Halloween-Veteran Donald Pleasance) und dem aufgeklärten Professor (Victor Wong) wollen kein Ende nehmen und erst im Schlussdrittel kommt der satanische Spuk um die grüne Glibber-Substanz richtig in Fahrt. Pluspunkte gibt es für das Produktionsdesign und die gut gealterten Spezial- und Maskeneffekte. Schockrocker Alice Cooper hat ein nettes Cameo als bleichgeschminkter "Street Schizo" und singt auch den Titelsong.
Wie schon The Fog – Nebel des Grauens und Sie leben wurde auch Die Fürsten der Dunkelheit sehr aufwendig vom Originalnegativ gescannt und restauriert. Auch bei den Extras wurde mit zum Teil neu produziertem Bonusmaterial im Vergleich zum voherigen Release ordentlich zugelegt. Carpenter zeigt dabei wie bei fast allen seinen Werken in diversen Interviews und im obligatorischen Audiokommentar (mit Nebendarsteller Peter Jason) eine vorbildliche Präsenz.
Blu-ray Extras:
Audiokommentar mit John Carpenter und Peter Jason
Einführung von John Carpenter
Szenenanalyse von John Carpenter
Making Of "Das Böse: John Carpenters Fürsten der Dunkelheit"
"Sympathie für den Teufel" – Interview mit John Carpenter (10 min)
 "Horror's Hallowed Grounds" mit Sean Clark (14 min)
Alice vor der Apocalypse: Interview mit Alice Cooper (9 min)
The Messenger: Interview mit Schauspielern und Visual Effects Supervisor Robert Grasser (13 min)
Himmel auf Erden: Ein Blick auf die Filmmusik mit Alan Howarth (10 min)
Bildergalerie inkl. Aufnahmen hinter den Kulissen
Kinotrailer
Radiospots
Marcs Filmwertung
Allenfalls solide Carpenter-Grusel-Qualität. Für Fans lohnen sich die neuen Extras und die hervorragende 4K-Restaurierung.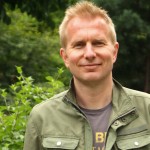 Leserwertung
Eure Leserwertung:
[Gesamt: 4 Durchschnitt: 3.8/5]
Cast & Crew