Doomsday – Tag der Rache
Doomsday
GB 2008
FSK: ab 18 Jahren
Länge: ca. 99 Min.
Studio: Rogue Pictures
Vertrieb: Concorde Home Entertainment
Filmzine-Review vom 07.12.2008
Nachdem in Schottland ein tödlicher Virus ausbricht, wird das ganze Land unter Quarantäne gestellt und vom Rest der Welt abgeschottet. Im Jahr 2038 taucht das aggressive Virus wieder auf, diesmal in London. Eine Spezialeinheit unter der Leitung der abgebrühten Eden Sinclair (Rhona Mitra) soll im verseuchten Schottland das Gegenmittel finden…

Nach seinen beiden Horror-Erfolgsfilmen Dog Soldiers und The Descent widmet sich Neil Marshall in Doomsday nun dem postapokalyptischen Actionfilm der 80er Jahre. Das Resultat ist ein knackiges Tribut an die großen Klassiker dieses Genres, von Die Klapperschlange über Aliens bis zu Mad Max 2 wird alles zitiert, was Rang und Namen hat. Das mag nicht besonders originell sein und keine tiefere Bedeutung haben, aber mit Hilfe eines offensichtlich üppigen Budgets gelingen Marshall immerhin einige fantastische Action-Sequenzen und Verfolgungsjagden. Auch die einfallsreiche Ausstattung mit allerlei exotischen Masken, Frisuren, Waffen etc. und der nostalgische 80er Soundtrack (Adam and the Ants, Siouxsie and the Banshees) passen perfekt.

Die deutsche Fassung von Doomsday ist trotz FSK 18-Siegel sage und schreibe um fast 5 Minuten geschnitten. Keine Frage, der Film ist durchaus brutal, aber längst keine Gewaltorgie wie Saw oder Hostel. Diese willkürliche Bevormundung durch die FSK ist einfach unerträglich. Wer auf die ungeschnitte Fassung nicht verzichten möchte, sollte entweder die amerikanische RC1-Fassung oder die UK-DVD importieren.
Marcs Filmwertung
Gelungene Hommage an Mad Max & Co., in der deutschen Fassung leider stark gekürzt.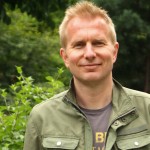 Leserwertung
Cast & Crew