The Last Journey – Die letzte Reise der Menschheit
Le dernier voyage
Frankreich 2020
FSK: ab 16 Jahren
Länge: ca.  87 Min.
Vertrieb: Euro Video
Filmzine-Review vom 28.09.2021
Die Erde steht vor der Zerstörung, denn eine Kollision mit dem Roten Mond, der den Menschen überlebenswichtige Energie liefert, scheint unausweichlich. Der einzige, der die Katastrophe aufhalten kann, ist Astronauten-Ass Paul W.R. (Hugo Becker). Er soll mit einem Raumschiff durch das Magnetfeld des Mondes fliegen und ihn damit vom Kollisionskurs abbringen. Doch unmittelbar vor dem Start der riskanten Mission verschwindet Paul im staubigen Niemandsland. Verfolgt von den Häschern seines Vaters (Jean Reno), dem Leiter der Mission, trifft er auf eine gerissene Teenagerin (Lya Oussadit-Lessert)…
Mit The Last Journey – Die letzte Reise der Menschheit legt der französische Filmemacher Romain Quirot ein stimmiges, visuell beeindruckendes Regie-Debut vor. Mit dem Stoff ist Quirot bestens vertraut, schließlich hat er die Geschichte vor einigen Jahren bereits als gefeierten Kurzfilm erfolgreich umgesetzt. Trotz überschaubarer finanzieller Möglichkeiten wirkt der Mix aus Sci-Fi und Endzeit-Drama nie billig. Ganz im Gegenteil: Die Wüsten-Ästhetik, Kostüme, Bauten etc. (gedreht wurde in Marokko) sind auf einem hohen kreativen Niveau, wenngleich die inspirierenden Vorbilder von Blade Runner bis Mad Max leicht auszumachen sind. Mit einer Laufzeit von knapp unter 90 Minuten ist The Last Journey zudem nicht unnötig aufgeblasen. Hugo Becker und Newcomerin Lya Oussadit-Lessert geben in den Hauptrollen ein tolles Helden-Duo ab, nur Jean Reno-Fans kommen nicht unbedingt auf ihre Kosten, denn die französische Leinwand-Legende hat allenfalls ein paar Cameo-Auftritte.
Die visuellen Stärken des Films kommen auf der Blu-ray in hervorragender Bildqualität optimal zur Geltung. Als Extras bietet die Scheibe eine großzügige Interview-Sektion, u.a. mit Regisseur Romain Quirot, Hugo Becker, Jean Reno und Lya Oussadit-Lessert. Warum diese allerdings nicht mit deutschen Untertiteln gezeigt werden, bleibt ein Rätsel.
Blu-ray Extras:
Interviews (26 min)
Trailer zum Film
Wendecover
Marcs Filmwertung
Visuell stimmiger und kurzweiliger Mix aus Sci-Fi und Endzeit-Drama aus Frankreich.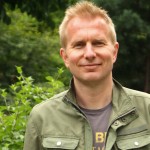 Leserwertung
Trailer
Cast & Crew