Marshall
USA 2017
FSK: ab 12 Jahren
Länge: ca. 117 Min.
Studio: Chestnut Ridge Productions
Vertrieb: Sony Pictures Home Entertainment
Filmzine-Review vom 25.02.2017
USA 1941. Thurgood Marshall (Chadwick Boseman) arbeitet als Anwalt für die NAACP (National Association for the Advancement of Colored People). Zusammen mit dem befreundeten Anwalt Sam Friedman (Josh Gad) will er den schwarzen Bediensteten Joseph Spell verteidigen, der von seiner Arbeitgeberin wegen Vergewaltigung angeklagt wird. Der Richter jedoch verbietet dem afroamerikanischen Anwalt vor Gericht das Wort, so dass der auf Versicherungsfälle spezialisierte Friedman plötzlich erstmals und allein einen Strafrechtsfall bestreiten muss. Angesichts der rassistischen Grundstimmung in der Gesellschaft hat er damit keinen leichten Stand…
Thurgood Marshall wurde 1967 der erste afroamerikanische Richter am Obersten Gerichtshof der USA. Vorher hatte er bereits als Anwalt beachtliche bürgerrechtliche Erfolge erzielt. Berühmt wurde er mit einer Klage gegen den Staat, die letztendlich zur Aufhebung der Rassentrennung an öffentlichen Schulen führte. Als Vertreter der NAACP, die sich für die Verbesserung der Lebensumstände von Schwarzen einsetzte, kämpfte er immer dort vor Gericht, wo Menschen allein wegen ihrer Hautfarbe zu Unrecht beschuldigt wurden. Das Biopic Marshall zeichnet einen kleineren Fall nach, dessen Besonderheit darin liegt, dass der engagierte Verteidiger zwar als Berater aus einem anderen Bundesstaat zugelassen, ihm aber vor Gericht der Mund verboten wurde. Eine absurde Situation, die die beiden ungleichen Juristen aber nur noch mehr zusammenschweißt. Marshall funktioniert daher als Gerichtsdrama ebenso gut wie als Buddy-Komödie, und wird getragen von einem tollen Ensemble: Chadwick Boseman fightet sich gerade als Superheld Black Panther über die Kinoleinwände, Josh Gad, der bisher eher der pummelige Sidekick war, kann hier richtig glänzen. Vor Gericht steht Sterling K. Brown aus This is Us als Joseph Spell; beschuldigt wird er von Kate Hudson als reiche Unternehmersgattin, die vielleicht mehr als nur ein dunkles Geheimnis hütet. Für Boseman ist es bereits das vierte Biopic: er mimte bereits James Brown, den Baseballspieler Jackie Robinson und den Footballspieler Floyd Little (letzteren allerdings nicht in einer Hauptrolle).
DVD Extras:
3 Trailer
Ninas Filmwertung
Gerichtsdrama, Kriminalfall, Biopic und Buddy-Movie in einem – mehr kann keiner verlangen.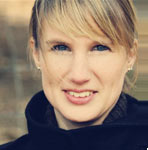 Leserwertung
Trailer
Cast & Crew