Midway – Für die Freiheit
USA 2019
FSK: ab 16 Jahren
Länge: ca. 139 Min.
Vertrieb: Universum Film GmbH
Filmzine-Review vom 20.03.2020
Pearl Harbor 07.12.1941: Mit einem Überraschungsangriff legen die Kaiserlich Japanischen Marineluftstreitkräfte den vor Hawaii liegenden US-Flottenstützpunkt in Schutt und Asche und zerstören einen Großteil der amerikanischen Pazifikflotte. Nur einen Tag später erkären die bisher neutralen USA den Krieg gegen Japan. Im Juni 1942 kommt es zwischen den beiden Ländern zur entscheidenden Luft- und Seeschlacht um die strategisch wichtigen Midway-Inseln…
Zuletzt hatte Roland Emmerich, der schwäbische Master of Disaster, mit seinen Blockbustern (Independence Day: Wiederkehr) nicht mehr so den großen Erfolg früherer Tage. Mit Midway – Für die Freiheit versucht Emmerich wieder zurück in die Erfolgsspur zu kommen, doch der Kriegsreißer um den Wendepunkt im Pazifikkrieg geht letztendlich im CGI-Gewitter mit einigen zugegebenermaßen beeindruckenden, aber auf Dauer auch ermüdenden Luftschlachtsequenzen unter. Fairerweise hält sich Midway im Vergleich zu Michael Bays berüchtigtem Peal Harbor-Desaster abgesehen von einigen kleinen Ausreißern mit dem üblichen Fahnenschwenker-Patriotismus zurück und bemüht sich auch in der Darstellung der feindlichen Japaner um eine unparteiische Haltung. Für die Besetzung verpflichtete man mit Aaron Eckhart, Dennis Quaid und Woody Harrelson (als Admiral Chester Nimitz) ein Trio, das wahrscheinlich perfekt den kantigen amerikanischen Militärlook verkörpert. Die Wahl des Hauptdarstellers fiel mit Deadpool-Bösewicht Ed Skrein weniger gelungen aus, denn der Schauspieler spielt den tollkühnen Draufgänger mit dick aufgetragenem Top Gun-Pathos. Wenn er bei einem Sturzflug wieder einmal die entscheidende Bombe abwirft und in allerletzter Sekunde abdreht, dürfen ranzige Dialogzeilen wie "Das ist für Pearl Harbor" nicht fehlen. Ein kleiner Lichtblick für Cineasten: In einer schönen Sequenz hält Westernregisseur-Legende John Ford, der im Zweiten Weltkrieg Propagandafilme für die US Army drehte, furchtlos die Kamera auf die erste Angriffswelle der Japaner.
Die Blu-ray ist in technischer Hinsicht ein Volltreffer, insbesondere die Dolby Atmos-Tonspur kennt kein Erbarmen und sorgt konsequent für druckvollen Sound und erstklassige Räumlichkeit. Diverse Featurettes beschäftigen sich u.a. mit den Experten, die damals  den japanischen Marinekode entschlüsselt haben, außerdem lädt Roland Emmerich zum Audiokomentar ein.
Blu-ray Extras:
Audiokommentar mit Roland Emmerich (engl.)
Getting it Right: The Making of Midway (14 min)
The Men of Midway (12 min)
Roland Emmerich: Man on a Mission (5 min)
Turning Point: The Legacy of Midway (15 min)
Joe Rochefort: Breaking the Japanese Code (6 min)
We Met at Midway: Two Survivors Remember (9 min)
2 Kinotrailer zum Film
Trailer zu 7 weiteren Titeln
Marcs Filmwertung
Historisches Kriegsspektakel, von Roland Emmerich gewohnt mit der Extra Portion Krawall in Szene gesetzt.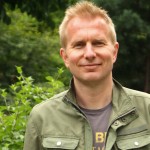 Leserwertung
Trailer
Cast & Crew
Regie: Roland Emmerich
Schauspieler: Aaron Eckhart, Alexander Ludwig, Dennis Quaid, Ed Skrein, Jake Weber, Luke Evans, Mandy Moore, Nick Jonas, Patrick Wilson, Tadanobu Asano, Woody Harrelson
Musik: Harald Kloser, Thomas Wanker
Produzent(en): Harald Kloser, Roland Emmerich