Pompeii
D | Italien | Kanada | USA 2014
FSK: ab 12 Jahren
Länge: ca. 105 Min.
Studio: Constantin Film
Vertrieb: Highlight
Filmzine-Review vom 25.08.2014
Im Jahr 79 n. Chr. muss der keltische Sklave Milo (Kit Harington) in Pompeii als Gladiator um sein Leben kämpfen. Per Zufall lernt er Cassia (Emily Browning), die Tochter des Stadthalters kennen und verliebt sich prompt in sie. Doch auch der römische Senator Corvus (Kiefer Sutherland) hat es auf die Schönheit abgesehen. Mit dem tyrannischen Senator hat Milo indes noch eine ganz andere Rechnung offen, denn Corvus ist für den Tod seines gesamten Stammes verantwortlich. Als wie aus dem Nichts der Vesuv ausbricht, überschlagen sich die Ereignisse…
Der Sandalen-Film brummt: Ob Noah, Hercules oder demnächst Moses in Ridley Scotts Exodus: Götter und Könige, überall werden wieder wie wild die Schwerter gewetzt. Mit Pompeii mischt auch Paul W.S. Anderson bei diesem Trend munter mit. Anderson, der Macher der scheinbar endlos laufenden Resident Evil-Reihe, wird oft nur müde belächelt, doch spätestens wenn der Vesuv Lava-Salven spuckt und Tod und Verderben über Pompeii bringt, spielt der Regisseur seine technischen Fertigkeiten aus und inszeniert ein Katastrophen-Feuerwerk auf hohem Niveau. Das Brot und Spiele-Vorgeplänkel ist dagegen nicht nur ziemlich mau, sondern teilweise dreist aus Gladiator kopiert. Hauptdarsteller Kit Harington alias Jon Snow, der hier mehr oder weniger in seinen Game of Thrones-Kostümen aufmarschiert, kämpft nicht nur gegen Naturgewalten und finstere Römer, sondern auch mit haarsträubenden Dialogzeilen.
Das gewaltige Effekt-Getöse kommt auf der Blu-ray mit oder ohne 3D überaus ansprechend zur Geltung. Insbesondere der basslastige Ton (Eng.und D DTS-HD HR 5.1) sollte keine Wünsche offen lassen. Knapp 90 Minuten an Extras sind sehr ordentlich, auch wenn die Interview-Schnipsel ein bisschen penetrant die Werbetrommel rühren. Bessere Infos zur Produktion liefern das Making of und der lockere Audiokommentar mit Paul W.S. Anderson und seinem Dauer-Produzenten Jeremy Bolt.
Marcs Filmwertung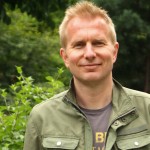 Leserwertung
Cast & Crew
Themen/Keywords
Abenteuer, Historienfilm

Diese DVD/Blu-ray wurde uns vom Vertrieb Highlight kostenlos zu Rezensionszwecken zur Verfügung gestellt. Unsere Bewertung ist davon jedoch nicht beeinflusst und gibt die unabhängige, persönliche Meinung des jeweiligen Rezensenten wieder.