Prince of Persia: Der Sand der Zeit
Prince of Persia
USA 2010
FSK: ab 12 Jahren
Länge: ca. 111 Min.
Studio: Walt Disney Pictures
Vertrieb: Walt Disney Studios Home Entertainment
Filmzine-Review vom 19.10.2010
Persien im 6. Jahrhundert: Nachdem ihm der Mord an dem eigenen Vater in die Schuhe geschoben wird, ist Prinz Dastan (Jake Gyllenhaal) zusammen mit der schönen Prinzessin Tamina (Gemma Arteron) auf der Flucht vor dem bösen Königsbruder Nizam (Ben Kingsley) und seinen Häschern. Diese haben es insbesondere auf einen magischen Dolch abgesehen, mit dem sich die Zeit zurückdrehen lässt…

Millionenschwere Hollywood-Adaptionen von erfolgreichen Videospielen konnten Publikum und Kritiker bisher kaum überzeugen, daran ändert leider auch der nächste Bruckheimer-Streich Prince of Persia: Der Sand der Zeit nichts. Regisseur Mike Newell rückt zwar etliche hübsche Schauwerte und nette Special Effects ins Bild, doch das alberne Drehbuch kann er nur leidlich kaschieren. In der Hauptrolle verliert Jake Gyllenhaal, begleitet von allerlei akrobatischen Einlagen, im gefühlten 5-Minuten-Takt den Zauberdolch, findet den Dolch dann wieder, nur um ihn umgehend an den nächsten Schurken abzugeben. Zwischendurch darf er sich noch mit Ex-Bond-Girl Gemma Arteron kabbeln. Im besten Fall hätte daraus ein beschwingter Abenteuerfilm im Stil des ersten Indiana Jones werden können, doch Prince of Persia und Jäger des verlorenen Schatzes trennen Welten.
Das 15-minütige Making-of der DVD vermittelt einen ersten Eindruck über die aufwändigen Dreharbeiten in Marokko. Technisch hinterlässt die DVD einen starken Eindruck.
Marcs Filmwertung
Halbwegs flott und unterhaltsam, aber längst nicht so atemberaubend wie die Game-Vorlage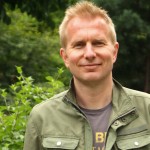 Leserwertung
[Gesamt:0 Durchschnitt: 0/5]
Cast & Crew
Themen/Keywords
Abenteuer
Diese DVD/Blu-ray wurde uns vom Vertrieb Walt Disney Studios Home Entertainment kostenlos zu Rezensionszwecken zur Verfügung gestellt. Unsere Bewertung ist davon jedoch nicht beeinflusst und gibt die unabhängige, persönliche Meinung des jeweiligen Rezensenten wieder.