Resident Evil – Welcome to Racoon City
USA / Kanada / Deutschland 2021
FSK: ab 16 Jahren
Länge: ca. 108 Min.
Vertrieb: Highlight
Filmzine-Review vom 08.04.2022
Claire Redfield (Kaya Scodelario) kehrt nach vielen Jahren nach Raccoon City zurückt, wo sie einst in einem zwielichtigen Waisenhaus aufwuchs. Sie will nicht nur ihren Bruder Chris (Robbie Amell) besuchen, der mittlerweile Polizist in der Stadt ist, sondern auch einige mysteriöse Berichte im Zusammenhang mit dem Pharmakonzern Umbrella näher untersuchen. Der Pharmagigant hat seine Zelte längst abgebrochen, aber in den verborgenen Tunnelsystemen unter der Stadt wartet Ungemach…
Nach insgesamt 6 Filmen mit dem Gespann (und Ehepaar) Milla Jovovich und Paul WS Anderson heißt es nun auch auch für das Resident Evil-Franchise: Zurück auf Null – Reboot! Mit neuem Personal startet Resident Evil – Welcome to Racoon City unter der Regie von Johannes Roberts (verantwortlich für die 47 Meters Down-Haifilme) praktisch nochmal von vorne, orientiert sich diesmal aber deutlich näher an der legendären Videospiel-Vorlage. Das klappt eigentlich ganz gut und selbst wenn man die Games nie gezockt hat, findet man sich in der düsteren Resident Evil-Welt mit dem lauernden Zombie-Virus direkt zurecht. Auf den einen oder anderen allzu holzschnittartigen Charakter aus der Reihe, die teilweise schwerfällig in die Handlung integriert werden, hätte man getrost verzichten können, aber insgesamt wird die Horrorgeschichte unterhaltsam und atmosphärisch dicht aufgearbeitet. Das CGI ist budgetbedingt nicht durchgehend auf Top-Niveau, was aber den B-Movie-Charme eher unterstreicht. Gleiches gilt für die Besetzung: Statt großer Namen versammeln sich fast ausschließlich Darsteller aus der zweiten oder dritten Reihe, die man wie z. B. Neal McDonough (Band of Brothers) überwiegend aus Serien kennt. Die genre-erprobte Kaya Scodelario (Crawl) schafft es als toughe Kick-Ass-Heldin immerhin, in die großen Fußstapfen von Milla Jovovich zu treten.
Am Bild der Blu-ray gib es wenig zu beanstanden und obwohl der Film komplett in der Dunkelheit spielt, bleiben die Farben kräftig und es lassen sich immer wieder schön-schaurige Details der Zombies ausmachen. Drei kürzere Features beleuchten den Ursprung und die Verbindung zu den ersten beiden RE-Spielen und werfen einen Blick auf das Creature-Design. Zur Einstimmung kann man sich zudem nochmal die Trailer aller Resident Evil-Filme anschauen.
Blu-ray Extras:
Replicating the DNA (11 min)
Cops, Corpses and Chaos (8 min)
Zombies, Lickers and the Horrors of Resident Evil (5 min)
Jeweils 2 dt. und eng. Trailer zum Film
Trailer zu 10 weiteren Titeln
Wendecover
Marcs Filmwertung
Nicht der ganz große Horror-Wurf, aber atmospärisch dicht und inhaltlich sehr nah an der legendären Videospiel-Vorlage.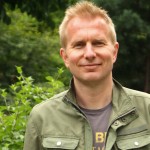 Leserwertung
Trailer
Cast & Crew